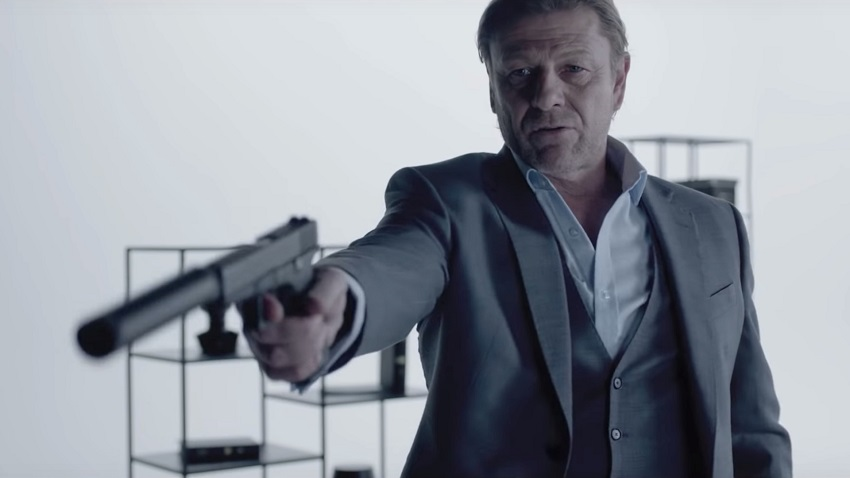 One of the best parts of actually playing Hitman 2 while it's currently relevant is the chance to take on Elusive Targets. These are special weekend events where IO Interactive injects a target into one of the existing maps, and gives you one (yes, just one) chance to take them out. It's a fun time that allows you to get creative while also being incredibly careful, and this week its none other than frequently dead on-screen actor Sean Bean. And players are loving it. If only Twitter knew what the hell was going on.
According to VG24/7, there has been at least one instance of Twitter banning a user temporarily from the platform for showing interest in diving into Hitman 2 and capping Sean Bean. Given that the tweet in question lacks significant context, it's arguably fair to see how a human moderator might have gotten this wrong. But because we all know there's less moderation taking place with actual sense and more with algorithms, it's no wonder that Twitter picked up on this exclamation to kill the actor as potentially harmful (while just allowing far more real threats to fall by the wayside, I digress).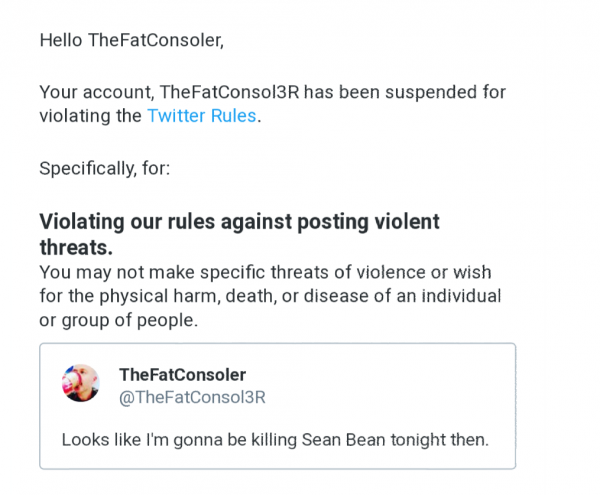 Thankfully the ban wasn't permanent, and the user in question was back on Twitter within a few hours. It's not exactly clear how widespread this instance is, but it's all pretty hilarious. Getting banned from Twitter would suck (some might see it as a blessing mind you), and especially for just indicating joy at being able to play a limited event. Perhaps in the future more ambiguous names will circumvent this issue, or perhaps Twitter just needs to understand that Sean Bean is going to die (fictionally) eventually. Whether you tweet it or not.
Either way Hitman 2 is brilliant, and the Sean Bean target is up for a few more days. Have at him, agents.
Last Updated: November 23, 2018