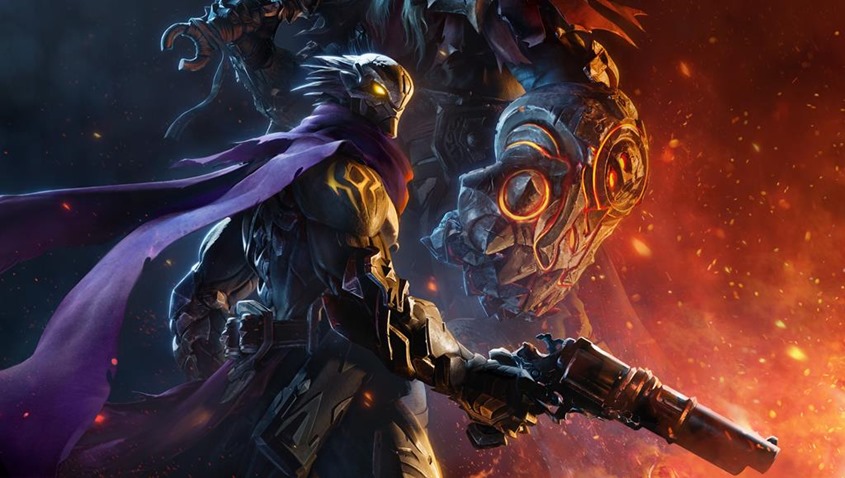 Three games in, and Darksiders has done an able job in introducing three of its four Horseman of the Apocalypse: War, the super-serious warrior who was betrayed by the forces of heaven and hell. Death, the leader of the Horsemen who slew countless Nephilim in the great purge. And Fury, the whip-wielding powerhouse whose anger knows no limits.
In December, the final member of the quartet makes his grand debut in Darksiders: Genesis. Strife is his name, and filling enemies with divine lead and one-liners is his game. Whereas the previous Darksiders games were all third-person action adventures, Strife's turn in the saddle alongside his brother War instead pivots the camera to a more isometric viewpoint ala the ol' Diablo influence.
It might just be for the best as well, as that angle allows for Strife to unleash all manner of firepower on anything that comes within the firing distance of his signature guns, Mercy and Redemption. Here's a brand spankin' new trailer for the Horseman, showing him off in all his cool glory:
Strife, the Rider of the White Horse, is both impulsive and witty, true to the motto "Shoot first, ask questions later" or "Two Guns, one Horseman". He is the one who has blood on his boots on a pretty much constant basis. He fought countless enemies with his two best friends, Mercy and Redemption and the protection of his impenetrable armor. Always by his side is Mayhem, Strife's phantom steed.
Looking good! Darksiders Genesis hits PC on December 5, with a Valentines Day release date for console.
Last Updated: November 28, 2019