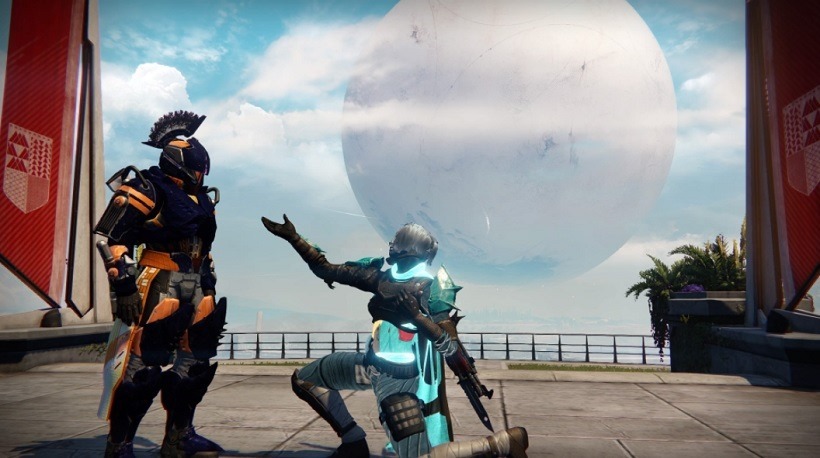 With such a large focus on negatively, we sometimes forget just how magical videogames can be. That connection to a fictional world that you can experience alone or share with a friend. The sometimes wondrous feeling of making a connection to someone through a game, or simply being able to relate on the same level outside of one. Games can be a catalyst to some incredible moments in real life, as two independent games developers rediscovered this weekend.
Adriel Wallick, game developer and organiser of the annual Train Jam, and Rami Ismail, the second half of Vlambeer (Nuclear Throne, Super Crate Box), both travel a lot. They're what you'd call nomadic game developers, often spending more time in airports to their next destination than at home. It's a life they've both chosen, and paths that have led both to some incredulous success in the industry. But when they aren't travelling or working, Rami and Adriel are both usually playing Destiny – a pastime well documented on their respective Twitter feeds.
They're both fans of Destiny, and have used the time as a way to bond when they're together. Adriel and Rami have been together for a couple of years now, but I don't think that would've tipped either of them off to what happened this weekend. With the help of some fine folks at Bungie, Adriel managed to pull off a rather incredible marriage proposal. One that had Rami's Guardian smiling ear to ear.
It went down rather smoothly, or so implies Rami's multiple tweets afterwards. After jumping into a session (which nearly never happened because of server outages), the pair travel back to The Tower. Upon arrival, Rami noticed a note in his post box – which to his surprise was a message directly from Adriel.
The note came with a gift – an in-game item named the Ring of Eternity, with an equally heartfelt description.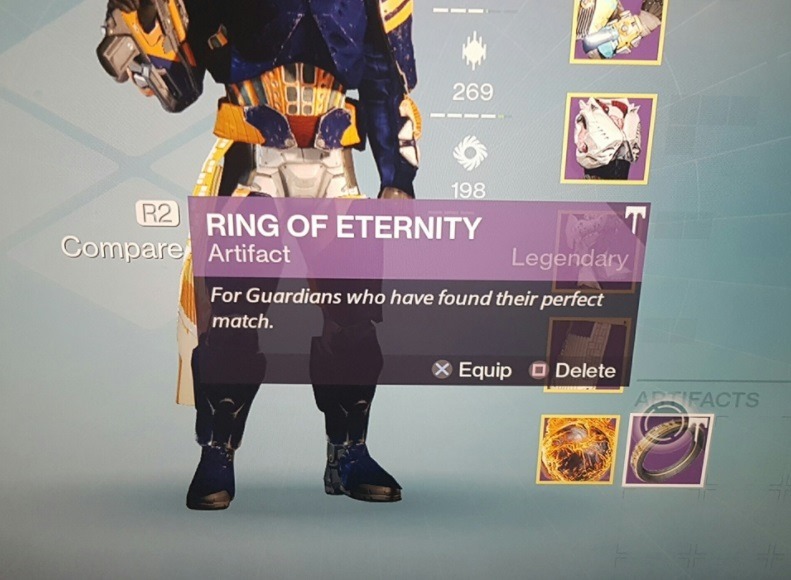 Turning around, Rami was met with Adriel's custom Guardian Emote, which sealed the proposal. Rami of course said yes, and the (what I assume) months of planning between Bungie and Adriel had paid off. Adriel and Rami were engaged, through a medium they have both contributed to and enjoyed in equal measure.
@tha_rami Congratulations!

— Steven Dengler (@Dracogen) 21 October 2016
It's a reminder of just how powerful gaming as a medium can be. Adriel and Rami first met while playing a game of Fingle, and seeing their engagement come full circle through a game they've used to connect over is just so heart-warming. We wish them all the best.
Last Updated: October 24, 2016