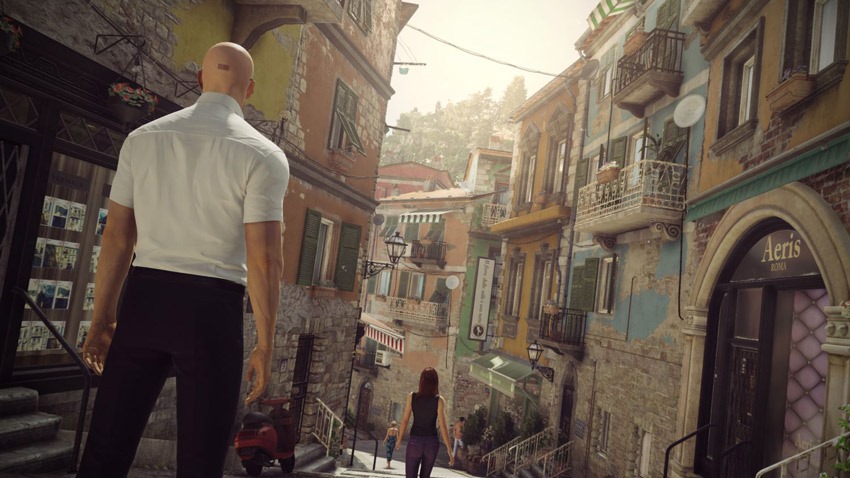 So how's everyone enjoying Hitman then? Brilliant game, right? Yes dammit, I was finally right about a game. Now go play Tony Hawk's Pro Skater 5 so that I can feel completely vindicated in life. ANYWAY! Hitman is out, and there's an entire world of assassination at your fingertips to experiment with. Speaking of experiments, I'm currently working my way through the episode four hotel and murdering every single person I can for…reasons. Spoiler: It's going swimmingly so far.
While mass murder may not be your cup of tea as you pursue more solitary kills within Hitman however, rest assured that more content is on the way. January introduced a new Elusive target, Professional difficulty modes and various other contracts to go after. And this month, it's more of the same as IO Interactive detailed what you'll be downloading in the weeks to come: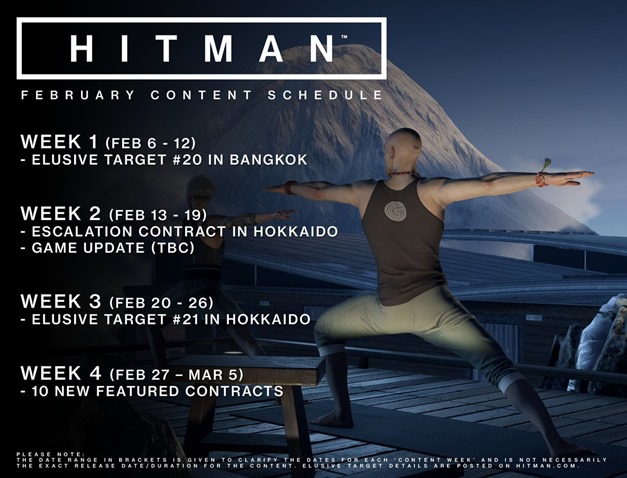 Week 1 (Feb 6 – 12)
Elusive Target #20 in Bangkok
Week 2 (Feb 13 – 19)
Escalation Contract in Hokkaido
Game update (TBC)
Week 3 (Feb 20 – 26)
Elusive Target #21 in Hokkaido
Week 4 (Feb 27 – Mar 5)
10 New featured contracts
I'm particularly keen on going after an Elusive Target in the Hokkaido level. A more focused level, it's also where I pulled off one of my very favourite kills in the entire first season: Death by Yoga. Hopefully I can stretch those muscles again this time, after I cocked up the Blacmailer mission in Paris. All six episodes of Hitman are available right now for download or retail purchase, with a boatload of extra content as well.
Including at least one mission that pays an homage to the Dark Knight.
Last Updated: February 9, 2017