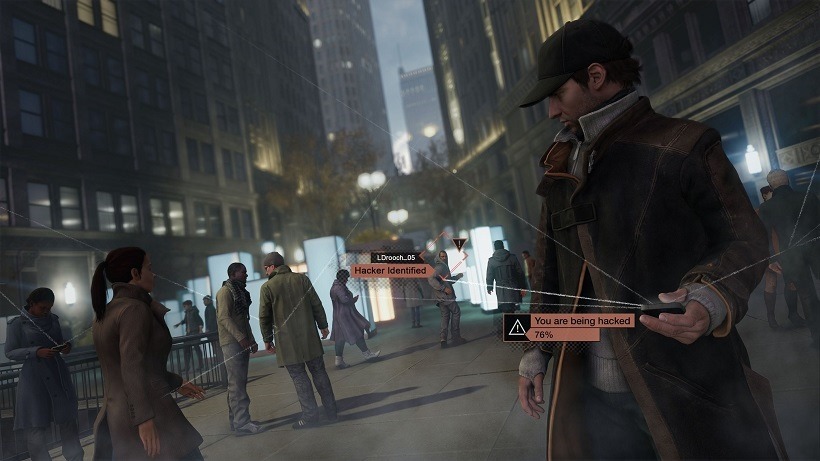 Back in 2013, Ubisoft was preparing to make some radical shifts to their fall release line-up. Two games in particular were being pushed out of the year, with Watch Dogs and The Crew moving from their expected holiday dates to new ones in 2014. The delays sent a shock through the company's stock price, decreasing the value by close to 26%. So it was peculiar when investigations found that some Ubisoft executives had decided to unload lots of their stock just prior to the announcement.
It's an investigation that's been on-going with the French stock market regulatory commission Autorité des marchés financiers (AMF), which concluded late last week with the fining of five Ubisoft executives for insider trading. The list includes Ubisoft Montreal CEO Yannis Mallat, with the collective sum of fines coming close to 1.2 million Euro.
Ubisoft issued a statement defending their employees, arguing that the executives would have had no knowledge of the delays prior to the announcement in 2013. They stated that the trading was simply a coincidence, and the investigation itself failed to understand the dynamics of business within the constantly changing space of videogames.
"Given the processes and timetables involved in the production of major games at our company and within our industry in general, we believe that at the time they carried out their transactions these employees could not have been aware of or anticipate the subsequent decision to postpone the game that would be taken by Yves Guillemot on October 11, 2013."
Mallat personally stated that all five executives would be appealing the decision.
"We remain convinced that the whole process is unjustified, unfounded and illegal," Mallat stated. "Moreover, the Commission notes that the hearings conducted in Quebec are null and void. We will therefore continue to defend our good faith and our rights before the Court of Appeal in France, and also via the lawsuit in Quebec brought against the AMF France and the AMF Quebec."
It does seem far too convenient to be a coincidence, but sometimes those things to happen. Regardless, it's a relatively tame slap on the wrist from the commission, even if the appeals are eventually lost.
Last Updated: December 12, 2016