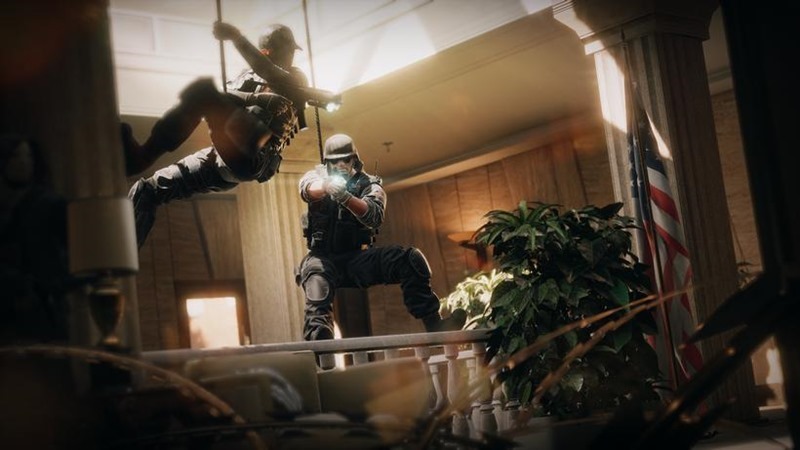 Since the infamous horse armour, developers and publishers have been looking for ways to monetise their games outside of the initial purchase. We've seen in a rise in extraneous content – skins, loot boxes which offer skins, gun templates, extra heroes and more – al costing users money, which many of them are happy to pay. That's the good sort of DLC – the optional stuff. It does get worse.
The very worst DLC is the sort of stuff that feels like it's been ripped out of a game – and then shoved back in at a cost. Even otherwise great games – like Mass Effect – have been guilty of this. Thankfully, the industry is largely learning how to best monetise games without getting up people's nostrils.
Speaking to GI.biz, Ubisoft's VP of live operations Anne Blondel-Jouin said that the company no longer wants to sell DLC that gamers need to buy to have a :complete" experience.
"Monetisation is something we have to be very careful about, and my team is in charge of that and making sure we find a right balance," Blondel-Jouin says.

"The key is if it's not adding something on-top of the actual experience of the game, then it is no good. Because you'll be asking for more money for the wrong reasons. Also, if the content is compulsory for the gamers, it's no good as well. It is a way to deliver more fun to gamers, but they have a choice to go for that extra fun or not. If I take an analogy of an amusement park, you can go through all the rides, but then you can also go to the shop to buy some food or merchandise or whatever… regardless of whether you spend in the shop, you're still part of the whole experience. Nobody is making you buy if you don't want to, but it is another way to have a different entertainment experience. If you're with your kids, and there's a toy you want to get, we will make sure it is an extra experience. It won't be the case if you don't buy it then you can't do anything else."
That's the sort of thing that happens especially with map packs. Call of Duty and Battlefield have both had paid-for map packs that split user bases in half, and feel necessary for players who want to remain competitive. Ubisoft doesn't want that.
"It wouldn't work if it was about making it compulsory for gamers. No more DLC that you have to buy if you want to have the full experience. You have the game, and if you want to expand it – depending on how you want to experience the game – you're free to buy it, or not."

"The way we monetise Rainbow Six is that people are happy about the new characters, and they can customise them with weapons and charms, but even if they don't do it, they will have the exact same experience of the other gamers," she says. "It is just an extra piece of revenue for us, which comes from gamers being happy. If gamers were not happy, we would not ask for that extra money."
It's the way a number of people have been doing DLC. Titanfall 2, as an example, has n superfluous content and its maps are free. Of course, it'll be easy to point out that Ubisoft's own Watch Dog 2 has a confusing amount of DLC – but honestly, none of it is really important the game or its experience.
Last Updated: November 22, 2016