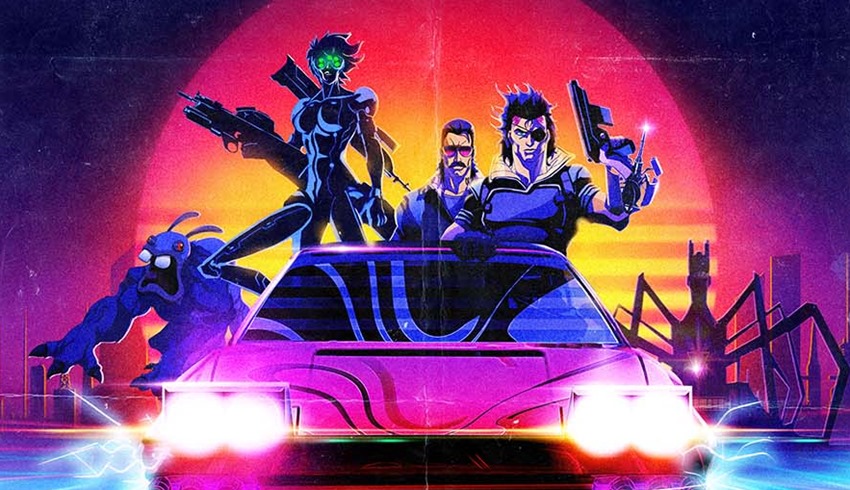 It is the future year of 2007. Humanity has almost been wiped off the map after a nuclear war, the planet scarred with bitchin' neon dystopia zones and a new species roams the land as it sits unchallenged at the top of the food chain: BLOOD DRAGONS. A species so awesome and merciless, that to type their name in anything than full capitals is an insult to their ability to melt your face off with their atomic fire breath.
In this 1980s VHS vision of the future, only Sergeant Rex "Power" Colt can turn back the tide of chaos that Colonel Sloan is ready to unleash. Bullets! Pink colour schemes! A chance to actually ride a BLOOD DRAGON that you're psychically linked to! By Odin's beard, this spin-off was Far Crt at its siliest and best. And now it's making a hop from console to TV as an upcoming animated series.
Ubisoft is tag teaming with Castlevania producer Adi Shankar to resurrect the cult favourite game, creating a multiverse of Ubisoft projects that will kick off with Captain Laserhawk: A Blood Dragon Vibe according to THR. "Adi is such a great fan of video games. We share the same culture and references," Ubisoft Paris managing director Helene Juguet said.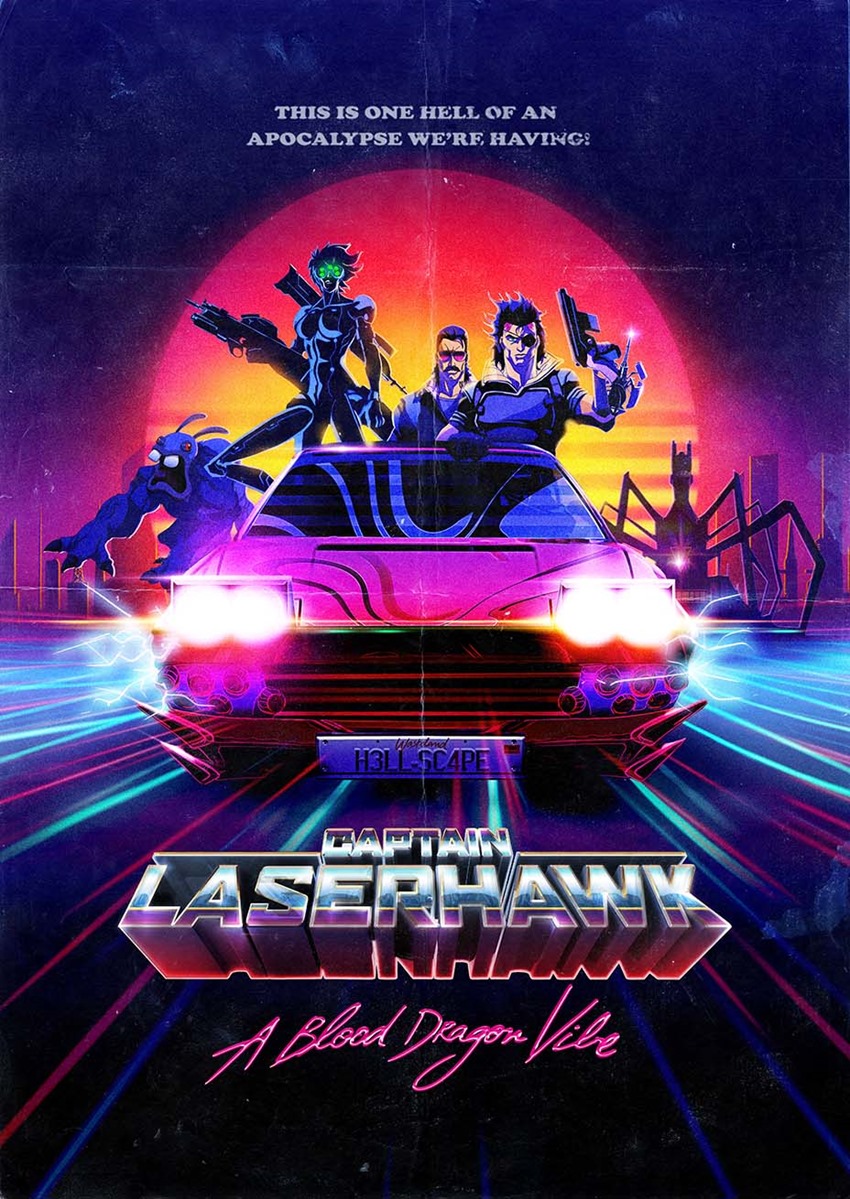 It's been great to give him the freedom to do something very fresh and bold with our characters.
In keeping with the Saturday morning cartoon inspiration that helped define Far Cry 3: BLOOD DRAGON, Captain Laserhawk: A Blood Dragon Vibe will be aimed at young adults and will probbably tone down some of its violence and naughty language. This won't be the only product that Ubisoft is working on, as Hungry Shark Squad and Watch Dogs will also be getting the animated treatment in addition to a Netflix film based on The Division that stars Jake Gyllenhaal and Jessica Chastain.
Still, even though a Blood Dragon sequel is highly unlikely, I'll gobble up as much of the stuff as I can in whatever format it arrives in. BLOOD DRAGON!
Last Updated: October 11, 2019