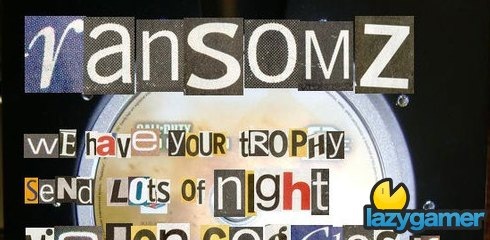 After having sold 1.5 million copies of MW2 on the PS3 Sony decided to reward Activision by sending them a trophy to recognise the achievement.
Unfortunately instead of sending it to Activision they somehow sent it over to Ubisoft instead who took the opportunity to try and score some free night vision goggles.
Check the ransom note that was returned after the break.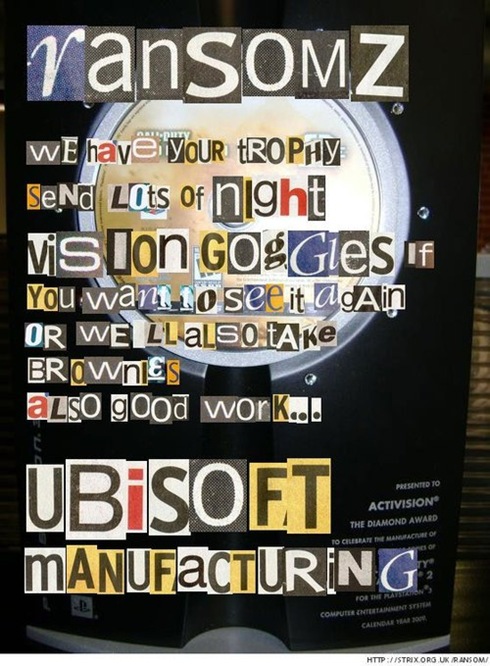 No news yet on whether or not Activision has sent over the brownies yet or if any proof of life has been exchanged.
Last Updated: April 30, 2010