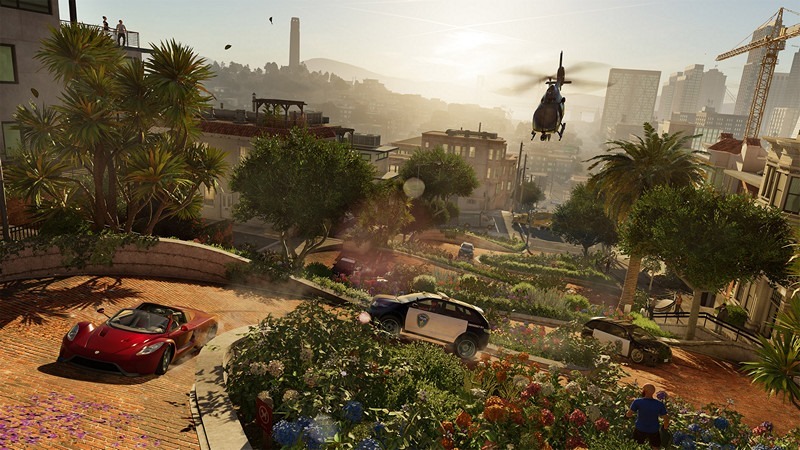 Watch Dogs 2 is a damned good game – but it's not really doing all that well at retail. According to stats, sales of the infinitely more entertaining sequel are flatter than the numbers Watch Dogs had at debut. In the UK, first week sales of Watch Dogs hit 380 000 units sold. A bit of sleuthing puts first week sales of the sequel at a much lower, sobering 80 000.
Of course, a drop-off was expected, but not one quite this big. There are many reasons for the lower sales. The PC version had yet to release, and this time around, the game wasn't released on the legacy consoles, the Xbox 360 and PlayStation 3.
It's also likely that many of the 4 million people who bought Watch Dogs felt a little burned by the game, which many thought was underwhelming – especially after that whole downgradegate saga. There are likely other factors – like the rise of digital, the increasing cost of games and the fact that there are so many other damned good games out right now.
Ubisoft has acknowledged the game's lower sales – hoping that the sequel has long legs.
"We're incredibly happy with critics' and player" very positive reception of Watch Dogs 2, which should bolster support for the long-term success of the game. It is true that first-day and first-week sales for a number of big games, including Watch Dogs 2 and titles from our competitors, are comparatively lower than previous versions in previous years.

However, we expect both week-two and week-three sales to be above traditional sales patterns. There is a trend toward games, especially high-quality games, having stronger and longer "tails" as favorable reviews and word of mouth spread. Watch Dogs 2 is already considered a tremendous addition to the open-world action adventure series and we're confident that millions of players are going to love it."
And if there's a company right now that's proven that games can have long legs, it's Ubisoft. They've managed to get Rainbow Six Siege – released to critical acclaim but poor sales – to peak at over ten million active users. They're one of the few publishers who aren't as reliant on the pre-order culture, saying that they're "not completely crucial for the success of the game."
Watch Dogs has become yet another blockbuster game sequel that's not been able to match the sales successes of its forebear, like Titanfall 2 and even the latest Call of Duty. Battlefield 1 is living up to its sales expectations, even if it is actually selling fewer copies than Infinite Warfare overall.
Last Updated: November 22, 2016