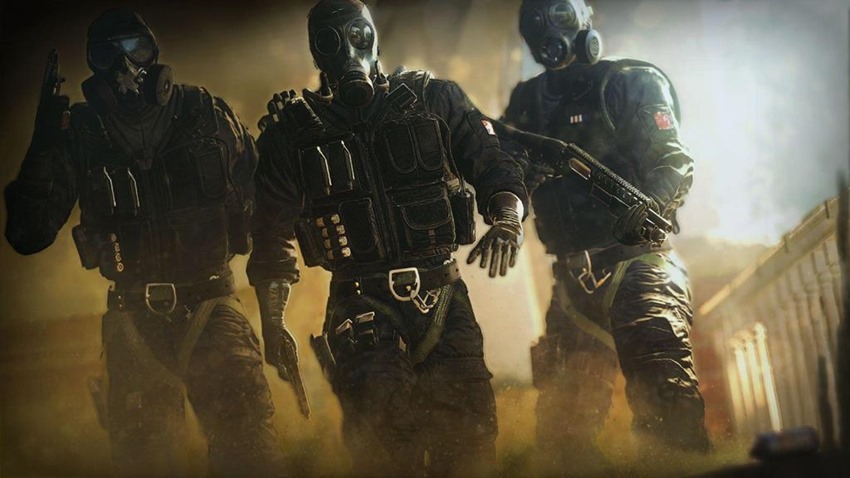 If ever there was a game which symbolises Ubisoft's efforts at nailing the formula of Games As A Service®, it has to be Rainbow Six Siege. When it first launched in late 2015, Geoff had the following to say about the ambitious multiplayer shooter:
When it all comes together, Rainbow Six Siege offers some of the best multiplayer action you'll experience this generation, but the anaemic content and lack of a cohesive single player campaign mar what should be one of this year's best shooters.
He wasn't wrong, and in the last two years Rainbow Six Siege has evolved into a beastly shooter of note. Regular content drops, plenty of updates and new twists on existing formulas have transformed the game into one of the most popular team-based shooters around today. It's Ubisoft's vision for the future at its finest. A rock-solid title supported not only by an engaged community but also by a developer that wants to keep the dream alive.
A dream that'll last a decade by the sound of things. At the Six Invitational, numerous details were dropped by Ubisoft and gathered via Urz over on Reddit. Here's a breakdown of what was discussed during matches: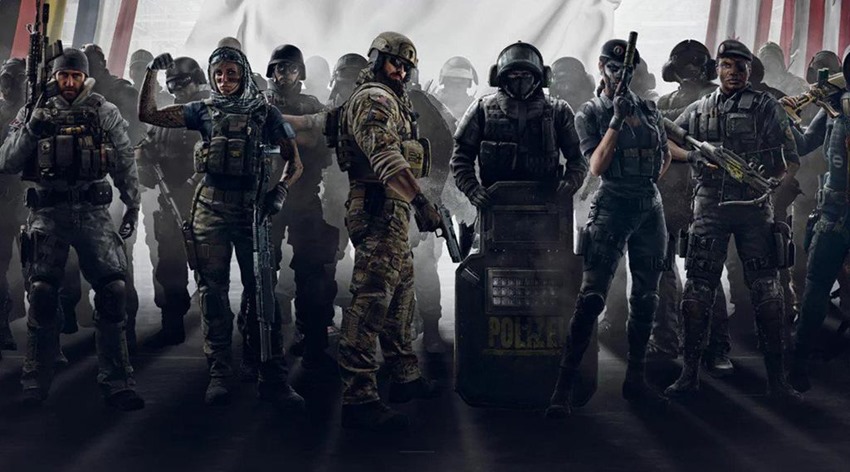 Rainbow Six Siege will not have a sequel, as Ubisoft envisions the title having a ten-year lifespan
Year 3 will include 8 new operators, as Ubisoft still looks to have a hundred such playable characters in the game roster eventually
The standard edition will soon have all 20 legacy operators unlocked
Future changes will include weapon attachments being free and unlocked
The starter edition of Rainbow Six Siege will have six free operators instead of four in the near future
Pro League operators will soon get Pick and Ban options, allowing each team to ban a single attacker and defender for an entire map
Pro League game setups will feature one team on the attack for five games, before allowing the opposition to go on the offense
Map renovations will focus on tighter Bomb-Mode tweaks for design
Hereford will be the first map on the redesign schedule
Ubisoft is aiming to have every map feature some sort of buff that'll enhance changes to the meta-game, such as making specific objectives more viable
The first map receiving a buff will be Clubhouse, whose Bar room and top floor will be buffed in season 2
Now and until Rainbow Six Siege ends, esports will be the primary focus of this game
Not too shabby for a game that was based on an alright 1998 Bruce Willis movie*. Things are looking up locally for Rainbow Six Siege as well, as Ubisoft revealed that the shooter will soon benefit from an Azure server that should make the game that much better. Also, it's getting a new mode soon in the form of Outbreak, which VG247 describes as Left 4 Dead done by Ubisoft.
Carpe Diem fellas. Siege the day.
*No it wasn't you absolute muppet.
Last Updated: February 19, 2018