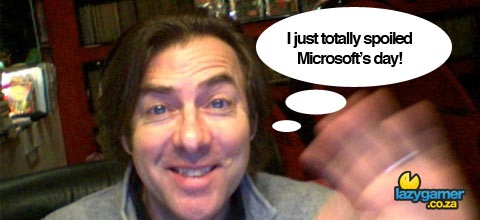 Something that I have never understood, is the fact that companies let random celebrities get their hands on their yet to be released products.
Granted, it gives their product some very good coverage but sometimes, in a case just like this, they get more than they bargained for. For those of you who don't know him, Jonathan Ross is a UK TV presenter, and quite a popular one at that.
He recently had the chance to spend some time with Natal, and that night, right before bed, he let its release date slip via Twitter.
We have to officially file this one under rumour, because it's not like Ross works for Microsoft or anything. Here is the tweet that stirred all of the trouble:
"OK. Before bed. Natal on X Box impressive. Not quite there yet i think but tye have til october and if they get it right…skys the limit."
October you say? That's a little earlier than I expected. Then again, get it out a little early so that you can sell all of its new games to the people come Christmas.
Is Wossy correct? Is it going to be October? I can't see any reason for him to make that up, which means that there is a good chance the Microsoft let the release date slip to him, or foolishly told him.
Source: VG247
Last Updated: February 23, 2010