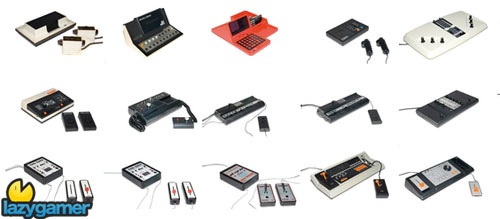 Patrick Molnar's Consollection houses what must be one of the most impressive collections of video gaming consoles and handhelds I've ever had the privilege to see.
Not only is each console aligned showing its controllers, but each is clickable, detailing a brief history of the machine. Included are popular as well as rare and obscure consoles, including one particular rarity that'll  delight people who pray at the altar of Steve Jobs; The Apple Bandai Pippin, a multimedia console that is the first and last such device to run on Mac OS.
An obvious labour of love, It's a great place to learn about the history of console gaming – From simple pong machines and the Magnavox Odyssey – the first dedicated console – to the consoles we play today.
Check it out, here
Last Updated: January 13, 2010