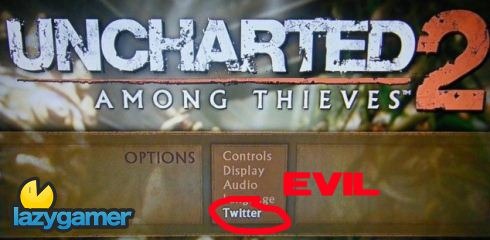 Integrating Twitter into Uncharted 2 was an original idea by Naughty Dog that was well received by the press before the games release.
Unfortunately the game is now under review by quite a few journalists on the planet and there seems to be a slight side effect to the Twitter mania, it's as annoying as hell.
You see instead of sending a Tweet at the end of your playtime it notifies all your followers of all the interesting things that are happening to you in game. Or in other words annoys them with it's incessant boasting about how you finished a chapter or unlocked a trophy.
The Tweets have become such an issue that Naughty Dog have already disabled the annoying feature and will be looking at how they can improve the product prior to release.
Maybe a good idea would be to remove it entirely but if not and you have quite a few followers I would strongly recommend against setting it up when you crack open your copy of Uncharted 2.
Source: Sidequesting
Last Updated: September 29, 2009