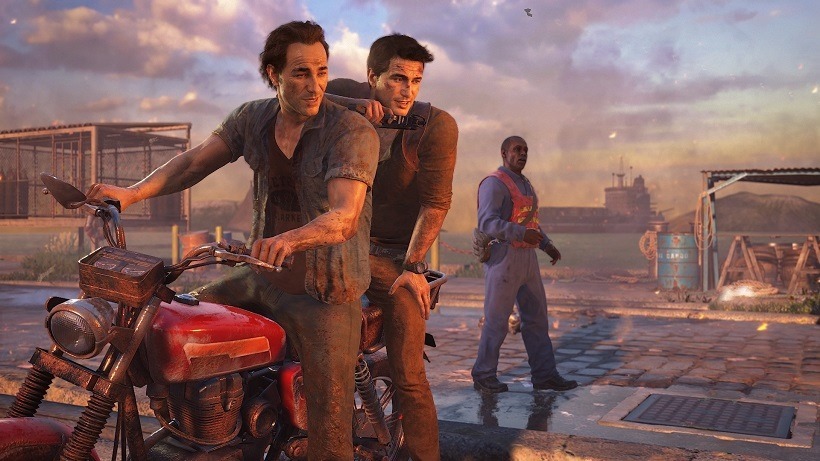 So here we are. We're mere weeks away from the launch for what is probably (for sure this time) the final entry in the lauded Uncharted series, neatly summed up in this last trailer before the game hits shelves on May 10th. Drake is older, not any wiser and just as prone to getting himself in all sorts of trouble as ever before. But there's an undertone here – one that makes me think things aren't going to end as happily as we expect them to.
Although you'd be hard pressed to get that (or just about anything) from the rather disappointing trailer below, which ends before it even really gets going. There's been a lot of coverage of Uncharted 4 over the past couple of weeks, especially after the playthrough of that gorgeous Madagascar level, so I guess we can't complain too much.
Uncharted 4 isn't shaking things up in a massive way, but there is a sense that this final journey is carrying some of the series' consequences with it. Drake doesn't look as chirpy as before, and most of the trailers we've seen have been filled with foreshadowing for an event that is likely to divided fans. Hell, even creative director Neil Druckmann doesn't expect everyone to be happy with they way they close things out.
Uncharted 4 is making the best of the PS4's hardware so far, and is coming at a time where there is still only one PS4 to buy. It's out on May 10th.
Last Updated: April 25, 2016