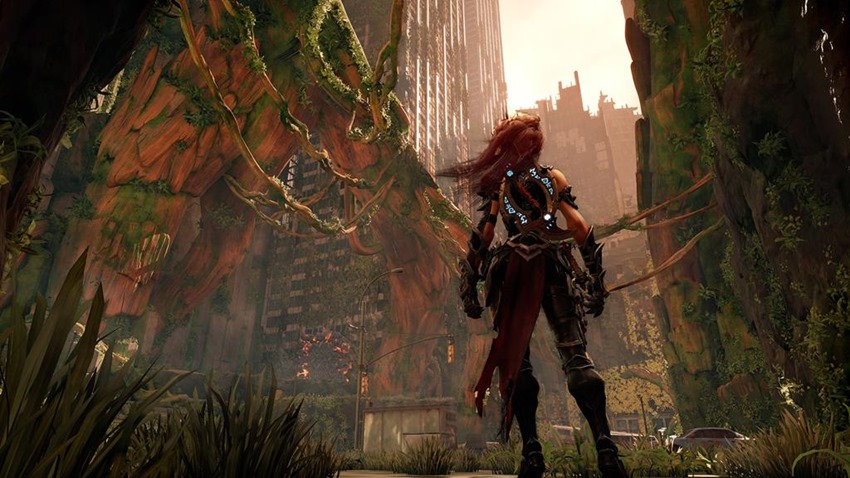 I still can't believe that Darksiders 3 is a real game. Logically speaking, you don't buy the rights to a franchise and just sit on them, that'd be a waste of cash. Still, I'd imagined that Darksiders 2 was the final hurrah for the series that ended with Death triumphant and the legacy of developer Vigil Games guaranteed as a brief but bright candle in the wind.
Things changed in the years since then.
THQ's properties were gobbled up, THQ Nordic was formed and veterans from Vigil banded together to form Gunfire Games. A new studio that got to work on a sequel that fans were hungry for: Darksiders 3. Last week's reveal showed a game universe that was alive and kicking again. Like the best DEVO single, Darksiders 3 is ready to whip it good. Which is amazing, considering the path that it took to survive being buried in the sands of time. "The journey to Darksiders 3 was actually interesting," President of Gunfire Games David Adams said to IGN.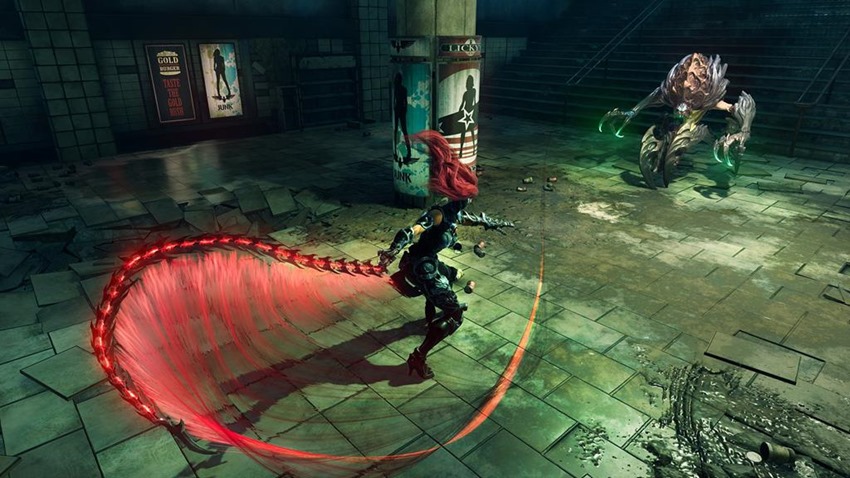 We finished Darksiders 2 and then a couple of months later THQ went bankrupt, which was kind of sucky. A bunch of us had worked together forever. We got together and said 'Hey let's do our own studio, that'd be really cool'.

I definitely remember the moment when we thought about making the next one, and it really became a viable option. We were pretty lucky in that we had a few different choices. And it kept coming back to Darksiders. There was that moment in my head where I'm like 'Yeah I want to go back to this'. It felt like unfinished business, it was something I wanted to finish.
"There were some false positives along the way with other publishers that would pick up the team and maybe there was a chance that we could continue our work," lead level designer Richard Vorodi added.
That didn't always pan out. Naturally we were just positive about whatever we were working, but in the back of our minds, we just wanted to do another Darksiders.
Fortunately, the stars aligned and the newly formed Gunfire Games was approached by THQ Nordic to produce the third chapter in the franchise, starring Fury as she set off to prevent the Seven Deadly Sins from further ravaging a broken planet that her brother War had been unfairly accused of creating.
Last Updated: May 9, 2017