The novel focusing on the brilliant child prodigy, responsible for the creation of Orisa to challenge villain Doomfist, will be published by Scholastic and be releasing next year.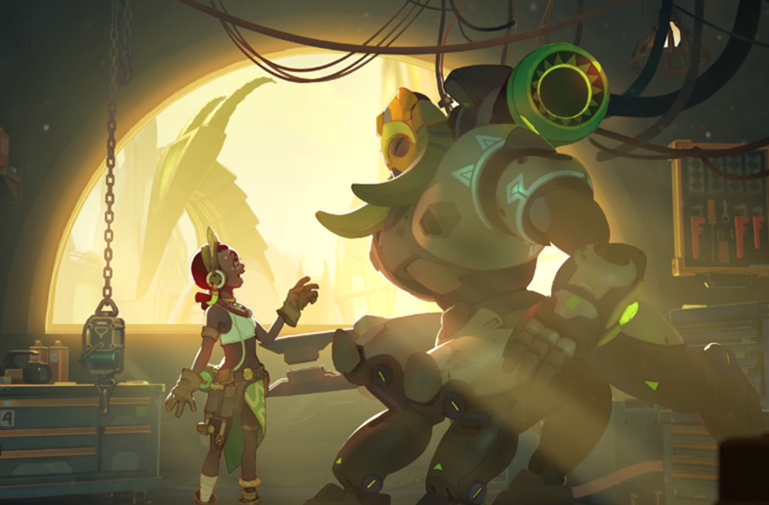 The merchandising machine that is Overwatch hurtles ever forward, consuming every t-shirt, toy and cook book in it's path. While I'm sure many people always knew Overwatch would be a success, I doubt many ever suspected the game of being so popular as to enter into the mainstream consciousness in such a…lucrative manner. While we can huff and puff about the abundance of Overwatch merchandise, this latest product does genuinely peak my Interest. Spotted by Polygon, a listing for a Young Adult novel entitled The Hero of Numbani (Overwatch, Book #1) appeared on Amazon this weekend. Upon reaching out to Blizzard, it was confirmed that this novel will indeed be an official Overwatch story focusing on Efi Oladele and will be penned by Nicky Drayden.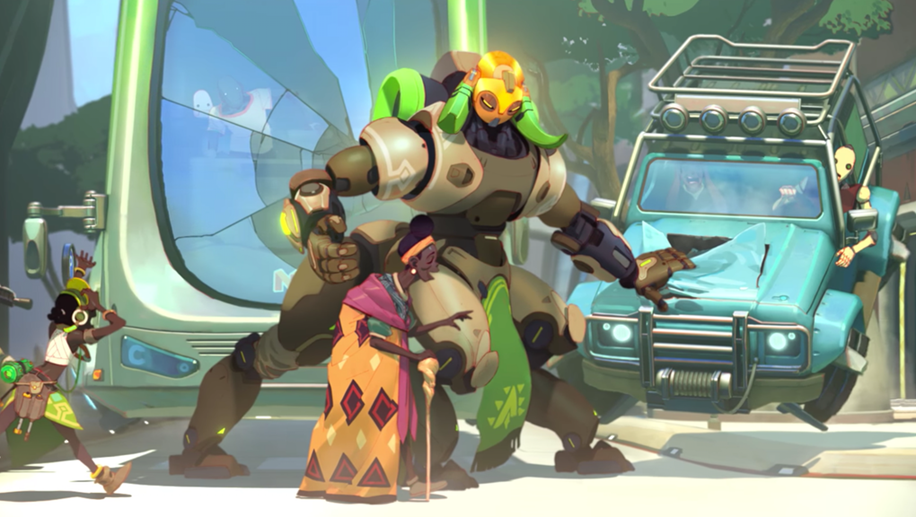 Drayden, known for her Afrofuturist fiction, will be telling the story of how Efi developed and trained Orisa, an Omnic she designed to fight back against the villainous Doomfist. The novel will feature all of those previously mentioned characters as well as International DJ and cereal sensation Lucio. The blurb for the novel is as follows:
"In the technologically advanced African city of Numbani, in the not-so-distant future, humans live in harmony with humanoid robots known as omnics. But when a terrorist tries to shatter that unity, a hero named Efi Oladele rises!

Efi has been making robots since she was little – machines to better her community and improve people's lives. But after she witnesses Doomfist's catastrophic attack on the city's OR15 security bots, Efi feels the call to build something greater: a true guardian of Numbani.

While Doomfist sows discord between humans and omnics, Efi engineers an intelligent and compassionate robot, Orisa, named after the powerful spirits who guide her people. Orisa has a lot to learn before she's ready to defeat Doomfist, but Efi has some learning to do, too, especially when it comes to building – and being – a hero. With Doomfist rallying his forces, and the military powerless to stop him, can Efi mould Orisa into the hero of Numbani before it's too late?"
It'll no doubt be an enjoyable novel for younger people enamoured with Blizzard's highly competitive shooter, and I guess it's always a good thing to encourage reading. Even if I'm not the target demographic for The Hero of Numbani, I wouldn't mind giving it a read largely because how much I adore the lore of the Overwatch universe and how I've become increasingly sour that Blizzard seems totally ambivalent to how interesting it could be if the actually did something with it. We get, Overwatch League is a thing, but why not throw the more chill and casual players a bone, Papa Blizz?
The Hero of Numbani will be released on May 5th, 2020.
Last Updated: October 7, 2019