It's been a while since we've covered the unfolding gambling drama, mainly because Valve have since shut down all CS:GO and Dota 2 cosmetic gambling. None the less, we have not forgotten about our friend James "Phatoml0rd" Varga, the popular streamer who was caught betting on a site which he owned and rigging the outcome of various bets to insure he won big, and thus promoted his website.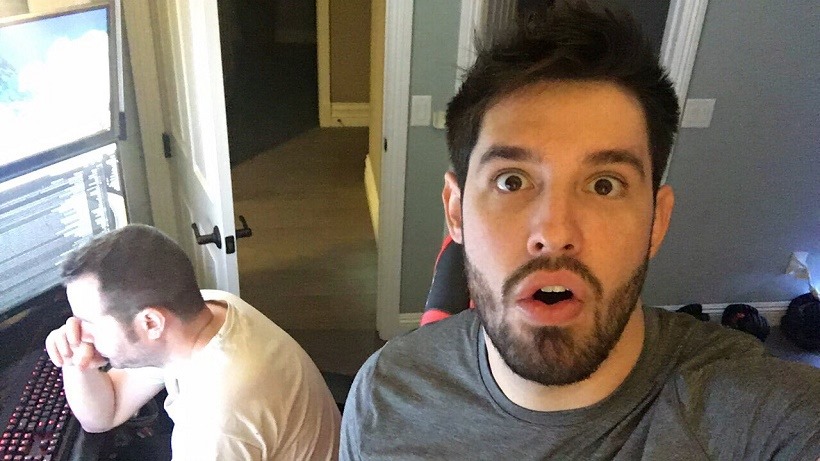 Phatoml0rd has gone quiet since July 16th, and month later we still have not heard a single word from him. His girlfriend, DingleDerp, has continued to stream and Tweet after a short absence, including a deleted Tweet where she defended her man against the brewing storm. Unfortunately that storm has reached land, and with it comes a fat class action lawsuit.
Jones Ward, the same law firm who opened the class action lawsuit against Valve a few months back has now opened a new suit against James Varga and Phatoml0rd inc. There was a press release sent out which detailed more than 30 people suing various entities involved in the big CSGO Gambling drama, and it's about time.
The lawsuit filed included Tmartn, Phatoml0rd, Valve, CSGO Shuffle, CSGO Jackpot, OPSkins, and more. So why have none of the accused said anything? Yes, Tmartn has continued making videos and others have published public apologies, but Phatoml0rd, Joris and others involved in that specific scandal have remained silent. They have mentioned that they are willing to speak out, but have not in accordance with legal counsel, which we can only assume for now.
Phatoml0rd has been silent on Twitter, but his Snapchat recently showed a video of him and friends throwing piles of money into a pool, as seen in the video above. According to Richard Lewis, Phatoml0rd has been somewhat jovial about his current circumstance even joking about fleeing to Mexico. This has all been via other social media platforms, but his once extremely busy Twitter feed has been dormant for over a month.
The general consensus right now is that Phantoml0rd deserves every ounce of justice brought his way, and some are going as far as saying they hope he ends up in prison. It's incredible that he can continue to behave this way with a pending lawsuit, and it's clear that his legal council have failed somewhere if they're still allowing him to throw money around Vegas. Maybe he's trying to spend as much money now before it all gets taken away? Seems like the smart thing to do…
Last Updated: August 26, 2016