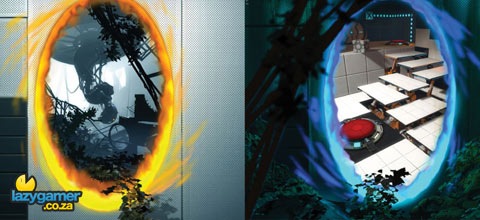 The speculation is over, Valve have officially announced Portal 2.
This announcement has not come as a big surprise to many thanks to a fantastic teaser campaign by Valve that has led up to the announcement and already generated a great deal of hype.
So when's it out, and what's it going to be available on? Information after the jump.
I've summarised the info for you, here you go.
According to the report from Eurogamer, Portal is scheduled for release in the holiday season of 2010, which obviously means end of the year (rumoured to be October 26).

The game will be available for Xbox 360 and PC, with the Playstation 3 once again being left out of Valve land.

The game will no longer serve as some sort of addition, but will be sold at full retail price as a standalone game.

It also seems as though Portal 2 is going to feature a separate co-operative campaign and I can already see those puzzles getting pretty hardcore. Valve reckons you will have to not only play co-operatively, but think co-operatively as well.
Will feature new and old characters

GLaDOS is back
I'm excited to see where the franchise goes next. We'll give you more details as soon as we get them.
Sources: XboxGaming, Eurogamer & Kotaku
Last Updated: March 6, 2010