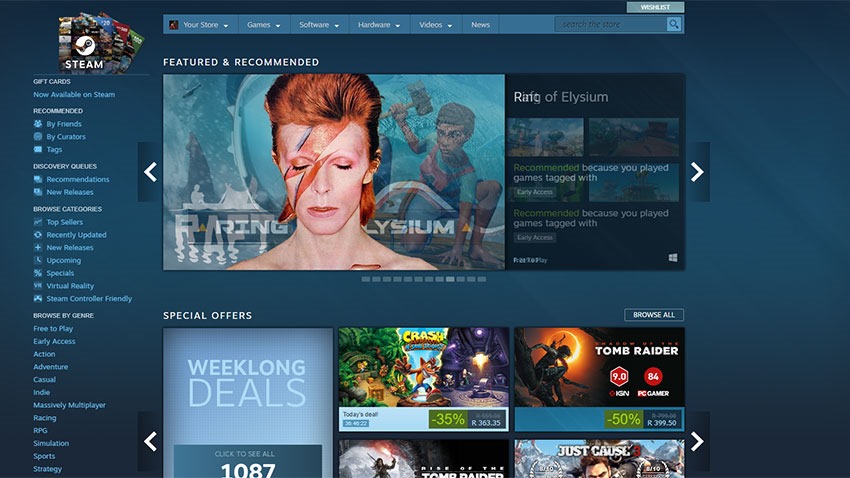 2019 may just be the most crucial year for Valve and their Steam platform. After years of digital distribution dominance (try saying that five times fast), the platform is currently under siege from all sides. It's totally like the battle of Helm's Deep in that one Lord of the Rings movie, with the Uruk-Hai being every other new dedicated platform from a publisher and the Epic Games Store being this dude: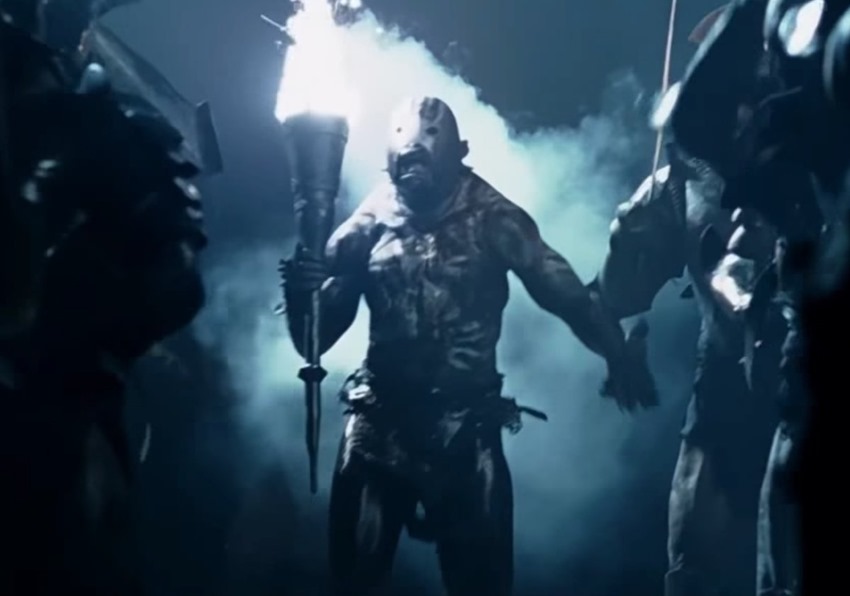 Anyway, Valve has begun to realise that even with record-breaking numbers of users and games on their side, it can't just be business as usual for Steam. In a blog post, Valve detailed new features for their system, such as a library update, an entry in the Chinese marketplace and a new events system. Here's a quick breakdown of what Valve has planned for the future of Steam:
Store Discoverability
We're working on a new recommendation engine powered by machine-learning, that can match players to games based on their individual tastes. Algorithms are only a part of our discoverability solution, however, so we're building more broadcasting and curating features and are constantly assessing the overall design of the store.
Steam China
We've partnered with Perfect World to bring Steam onshore into China. We'll reveal more details about this in the coming months.
Steam Library Update
Some long awaited changes to the Steam Client will ship, including a reworked Steam Library, built on top of the technology we shipped in Steam Chat.
New Events System
We're upgrading the events system in the Steam Community, enabling you to highlight interesting activities in your games like tournaments, streams, or weekly challenges.
Steam TV
We're working on expanding Steam TV beyond just broadcasting specific tournaments and special events, in order to support all games.
Steam Chat
We're going to ship a new Steam Chat mobile app, so you can share your favorite GIFs with your friends while on the go.
Steam Trust
The technology behind Trusted Matchmaking on CS:GO is getting an upgrade and will become a full Steam feature that will be available to all games. This means you'll have more information that you can use to help determine how likely a player is a cheater or not.
Steam PC Cafe Program
We are going to officially ship a new PC Cafe Program so that players can have a good experience using Steam in hundreds of thousands of PC Cafes Worldwide.
It all sounds good, but Steam is still going to need to show off some big guns if it wants to compete with the Epic Games Store, whose generous split between sales and distribution fees is starting to become mighty tempting for the biggest publishers and developers on the block. That, and having a way to see fewer cookie-cutter hentai puzzle games would probably be neat…or in my case, I'd like to see more of them. Don't judge me.
Last Updated: January 15, 2019