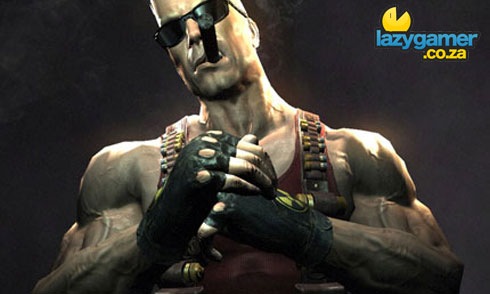 Wooo boy. It's tin-foil hat time, folks. With speculation over Valve's surprise E3 announcement, there's been a flood of pictures and information purporting to be the genuine article.
None have been quite as juicy – or frankly, unlikely, as this. Current unfounded rumours speculate that Valve's big surprise is that they've acquired, and will release Duke Nukem Forever.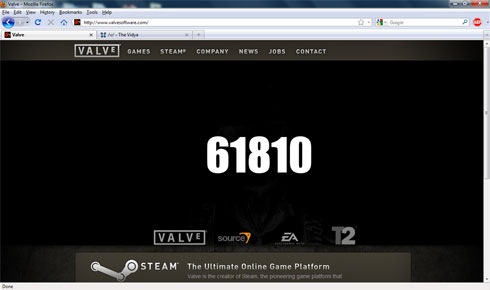 Valve's main page was apparently updated yesterday, and for a grand total of four minutes, displayed a page with just the numbers "61810." Some believe this to be a date, the 18th of June. Strangely, that's the day after E3 ends. Even more curiously, somebody apparently manipulated the image, increasing its brightness, ultimately leading to this :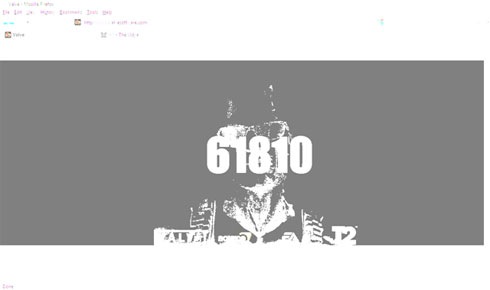 That looks curiously like the Duke, doesn't it? Also interesting are the Take 2 logos, and the Source logo that's been appended with a 2. Is Valve bringing us a new engine. Source, while fantastic and modular is producing games that are looking a little dated.
Is it possible that Valve snapped up the rights from now defunct 3D Realms, and will be bringing us Duke Nukem Forever on a new Source engine? I find it rather unlikely. Valve have enough to do to keep their Half-Life fan base happy – they need episode 3, or even Half Life 3, and they need it soon. Duke Nukem Forever is also currently at the centre of a large legal battle. The IP is still owned by 3D Realms.
Valve are also generally much better at these sort of games. they tend to be pretty clever, using all manner of ways to encrypt their communiqué. this seems much too basic for them.
I'm calling this bogus – but it's nice to have hope, isn't it? what do you think? could it be real? What do YOU think Valve's big announcement will be?
Sources : Steam Forums, Facepunch
Last Updated: June 8, 2010