At the moment there is a large disparity of opinions on Valve across their two biggest titles. Dota 2 circles cannot stop praising Valve for the biggest and most successful event in the history of eSports, while CS:GO is in absolute shambles over yesterday's new ruling on coaches. Coaches have played an important role in CS:GO acting as strategists, shot callers, in-game leaders, and relaying information with an overview of everyone's screen throughout matches. A great coach goes a long way, and is a major asset to any team who has a competent leader. We've seen it locally with the success of CarboN eSports, but that is all about to change as Valve is putting a stop to the continued involvement of coaches throughout offline matches.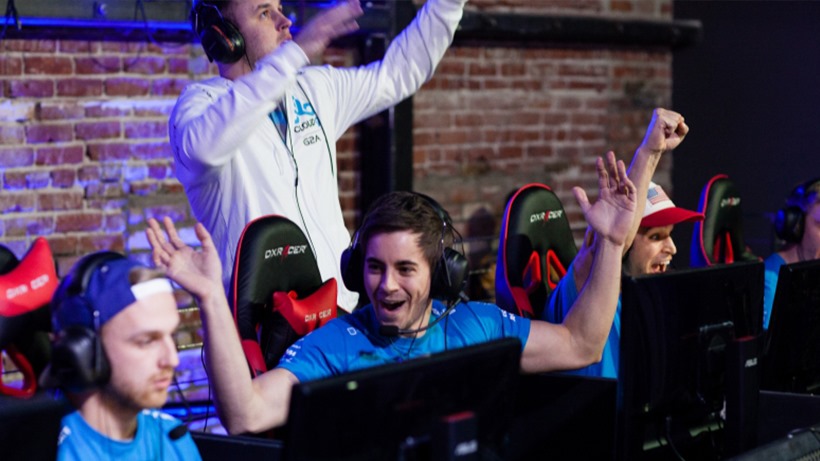 Image courtesy of HLTV.org
Here's the announcement put out by Ido Magal, from Valve:
"With unrestricted communication with their players, coaches can currently function as a sixth player, and not solely as a source of guidance or training. Activities such as keeping track of the economy, calling plays, and general situational awareness are important components of CS gameplay. If a person is performing these actions, we consider them a player.

"Since the goal of our events is to identify the best five-player CS teams that exhibit the best combination of all CS skills, the current participation of coaches in the game is not compatible with that goal. To address this problem, future Valve sponsored events will enforce the following coaching rules:

During a match, the coach may only communicate with the players during warmup, half-time, or during one of four 30 second timeouts that the coach or player can call.

"Obviously, third party events can use whatever rules they want but if you want to align your events with ours then we recommend using this coaching rule."
It makes sense, but then you might say Football has 12 players? Basketball has 8 players? No? Coaching is a specialized occupation, no matter what sport or eSport you a part of. At the end of the day it's the players who make the final split second decisions, and some coaches are just there for moral support and a bit of guidance. It's very seldom that a coach will continue talking throughout rounds as it can become distracting.
The new ruling allows coaches to communicate with their teams during warmup, at half-time, and during the new 30 second timeouts during games, of which teams will have four allocated timeouts. Some people have argued that teams with coaches do have an unfair advantage, and that is worth some consideration, but the idea of a sixth player is a bit odd. Their job is guidance, strategy, and overview. At the end of the day it's highly skilled player who makes the final decision, and more often than not, they completely ignore the coaches input and act on instinct instead.
Some professional players have expressed their feelings towards the new changes, players that may even benefit since they don't have a coach.
We need the publisher to work within the community for what we want and need. Stop wasting time for god sake

— Gabriel FalleN T. (@FalleNCS) 17 August 2016

Semmler, a shoutcaster and personality, listed some teams who will be directly affected by this.
Well then, RIP Navi, NiP, Faze, Dignitas etc. This new rule limiting a coach's involvement in the rounds will be painful…
— Semmler (@OnFireSemmler) 17 August 2016
It's true. A lot of these major companies who are directly involved in deciding the future of eSports do not have any sort of community representation within the some of the largest circles out there. Many other tournament hosts, however, have decided to not follow suit and will allow coaches for their future offline events.
For the record, FACEIT/ECS have no plans to change the coaching situation at our standalone events.

— James Bardolph (@jamesbardolph) August 17, 2016
It's a harsh rule, and right now Valve are in the crosshairs of both the community and professional players. This is going to be an interesting few months as the final Valve CS:GO Major approaches.
Like esports?
Check out esports central
Last Updated: August 18, 2016