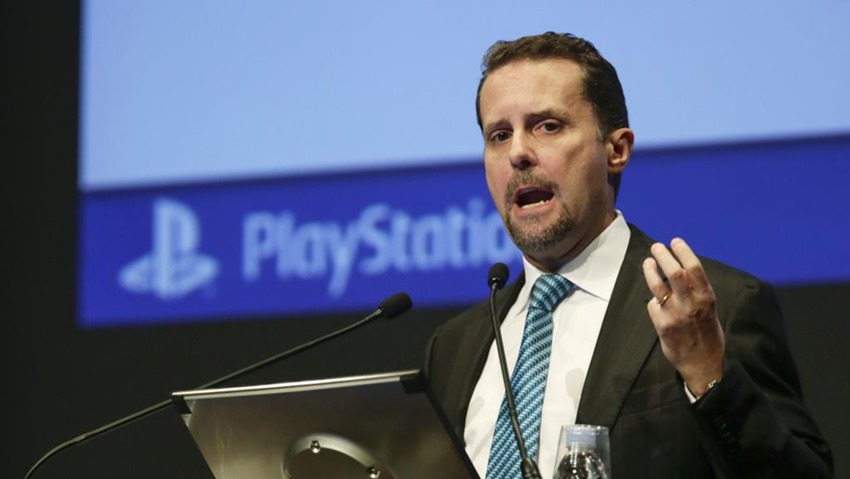 Consoles are dead! Mobile devices are taking over! And I for one, welcome our new iOS overlords. As a trusted reporter, I'd just like to remind them that I can be helpful in rounding up others to toil away in their silicone caves. Rewind to 2013, and that's a statement that you might have heard often enough as smartphone devices began their push onto the gaming scene.
These days however? Consoles aren't just alive and kicking. They're doing better than ever. Longer cycles, better games and an eye on creating titles with extended longevity is making the industry as profitable as can be. While it's highly likely that you won't see a PlayStation 5 or even an Xbox Next before 2020, the current generation is still doing well. And it still has potential to do even better.
That's the optimism that former Sony Interactive Entertainment chief Andrew House exuded when he spoke about the future of video game consoles at the GamesBeat Conference via Polygon, detailing the lucrative potential that still remains untapped for those devices. "In 2013, the vast majority of conventional wisdom was saying that consoles were dead," House said.
The whole market was moving to mobile and there was no future for this. I remember saying to myself, to use a very English metaphor, 'Am I going to be the last governor of Hong Kong, overseeing the end of consoles?' Fortunately, all those impending doom-mongers were all very wrong. I'm very bullish on longer life cycles for consoles," House said. "Consoles are so under-represented and under-penetrated in so many markets around the globe. There's so much potential. Let's not forget that China is still largely [untapped].
The PlayStation 4 happens to be in its fifth year right now, with mid-cycle upgrade PS4 Pro adding some more shelf life onto that system. Also sticking around for a while according to House's valuable insider experience? Disc-based games. "I don't have any firm knowledge on this, but my sense is that you will see the disc around in the industry for a while," House said.
If you're going to tap into some of these [developing] markets, then allowing for that more traditional physical purchase model as an option is probably no bad thing.
That's not to say that we won't see cloud-based gaming in the future. If the industry wants to keep up with the movie and music scene, gaming will need to adapt and conquer says House: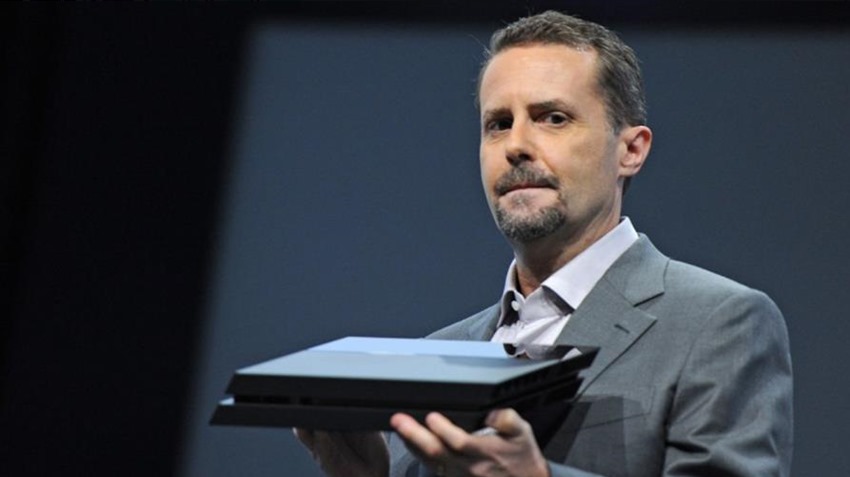 If you look back at console gaming history, there are certain inflection points that allow for the industry to be upended and for new participants to emerge," he said. "One of those is when you have a wholesale shift in the distribution method. In content-based industries, that is what is creating barriers to entry for people to come in. So, other than the technical challenges, there's no reason why game streaming can't be present in games in the same way that we have seen in the music and film and television industries.

The evidence I draw on was the original launch of PlayStation. That wasn't based on 3D graphics alone. The vision was to shift from expensive cartridges to more accessible and cheaper disks. Dropping that barrier allowed developers to take more risks. Streaming could be the next inflection point. But the business model has to be thought through.
It's an interesting opinion of the future from someone who knows the ins and outs of the video game industry. While I don't doubt that we'll see games delivered as bite-sized digital chunks of entertainment in the years to come as developers constantly tinker with their products, it's nice to know that for now we'll still be a bit old-fashioned in how we play our treasured interactive experiences.
Last Updated: April 12, 2018