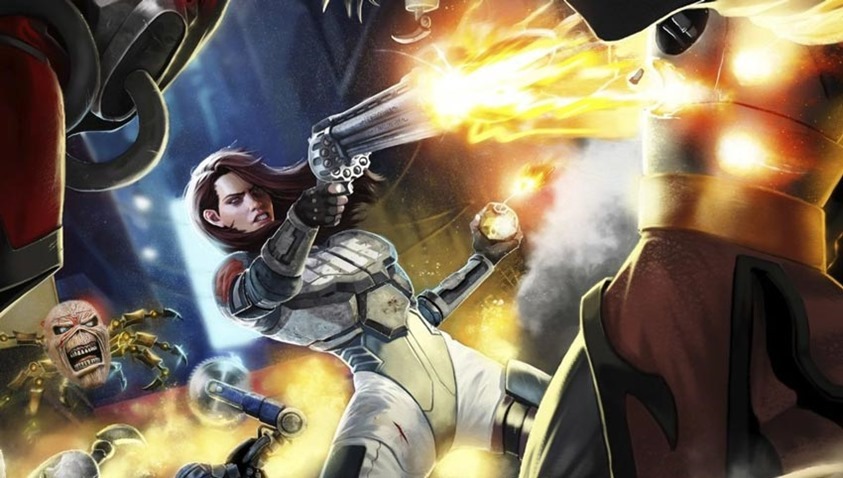 I'm honestly surprised that it took this long, but here we go: In the red corner of an upcoming legal brouhaha, you have 3D Realms and their retrotastic shooter Ion Maiden. A throwback to yesteryear, decently made and featuring plenty of attitude to boot. In the blue corner you've got Iron Maiden, the previously popular rock band that belted out some great tracks decades ago and still happen to be a decent fixture on the touring schedule, represented by a company that upholds their copyright.
Iron Maiden's holding company is none too pleased with the fact that the 3D Realms logo and marketing for Ion Maiden bears a certain resemblance to the intellectual property of the band and they're throwing a legal haymaker that claims that the game is "an effort to confuse consumers into believing Defendant's products and services are somehow affiliated with or approved by Iron Maiden".
According to Iron Maiden's legal team, the primary claim is that the "Defendant's misappropriation and use of a virtually identical imitation of the Iron Maiden trademark creates a likelihood of confusion among consumers."
Customers who view Defendant's video game and merchandise are likely to believe that Iron Maiden is somehow affiliated with Defendant.
Well alright then. Beyond the imitation of Iron Maiden's signature steelcut logo design which was used in Ion Maiden's own branding, the lawsuit (cheers Kotaku) also claims the following instances where 3D Realms was like totes trying to steal fans and bamboozle them with tight corridor action instead of tasty licks to the tune of Run to the hills or Aces High: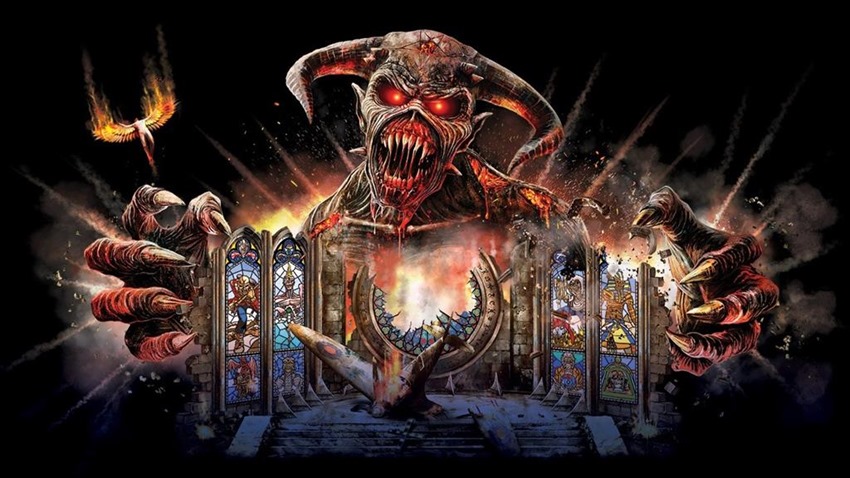 "…commenting that they were misled into believing that the Ion Maiden game was an Iron Maiden game."
"…clicking on an Ion Maiden online thread thinking that the thread was related to Iron Maiden."
"…reading an article about the Ion Maiden video game waiting for an explained connection to Iron Maiden."
"…wondering the whole time, while reading an article about the Ion Maiden video game, how they (Defendant) got the license to use the Ion Maiden name (from Iron Maiden)."
"…expressing genuine excitement for an Iron Maiden video game."
"…and commenting that 'all that's missing is an … Iron Maiden soundtrack' and that the Iron Maiden song 'Can I Play with Madness' would fit right in."
The band's holding company, Iron Maiden Holdings, is looking for $2 million in damages, and also either wants the game's website (ionmaiden.com) taken down or handed over. Thing is, I don't think that 3D Realms can win this case. While the studio can argue that the name is a parody and that they never once used anything related to Iron Maiden to promote the game, the holding company has something far more powerful in their corner than just legal precedent when it comes to "protecting" the brand: Money.
Remember, he who has the most money usually wins a court case, because being right is usually an afterthought in cases like this. How this case will impact on games like Twisted Metallica, MegaDeth Stranding and ManoWarCraft should be interesting.
Last Updated: May 30, 2019