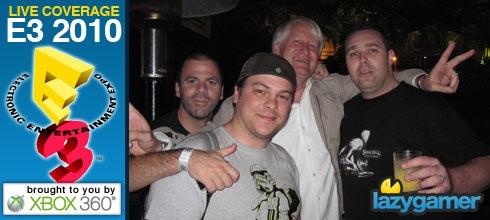 During our time in Los Angeles, we attended a Nintendo party that was held at the W hotel in Beverly Hills.
While we were pretty distracted with the Ferrari Scuderia parked out front, as well as the ridiculously amazing buffet food and free drinks, we managed to hold ourselves together long enough to get an introduction to none other than Charles Martinet, the voice of Super Mario.
He was also kind enough to give us a quick burst of some of our favorite Mario Bros characters, and it just so happens that he did them right into my camera.
Hit the jump for the awesome little video.
Last Updated: June 28, 2010