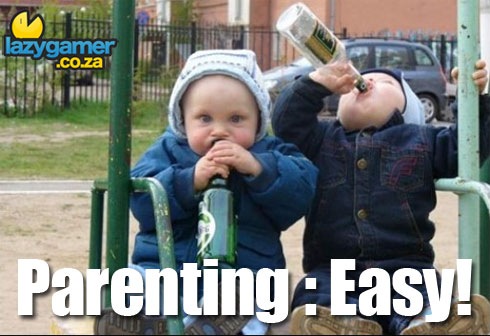 Mothers Against Violence – a group whose purpose is quite plainly stated in their name – participated in a radio debate about violence in videogames..and actually made sense. Yeah, I'm surprised too.
The onus, they say, is on parents for keeping inappropriate content away from children.
A spokesperson for the organisation, one that aims  aim's to "promote the eradication of violence and to relieve the victims of the effects of violence within the community", said during the debate on BBC Radio: "I'm not directly blaming games, I'm blaming parents," adding "If someone doesn't do something where does it stop?"
They also made the quite correct point that parents barely pay attention to what their children are playing, or the age-ratings that are clearly visible on said games' packaging – nor are they aware of any ill effects that sort of media could have.
Mothers Against Violence called on other mothers to help educate parents on the issue, stating "It just takes one of us to spread the word, to plant the seed." It's about "taking the time to study what games are all about," she added, worrying that violent games were "desensitising" children who are "becoming complacent and think they're invincible".
I couldn't actually focus on what she'd said. I'm still in shock that an awareness group making public statements finally made some goddamned sense.
Source : Eurogamer
Last Updated: April 7, 2010