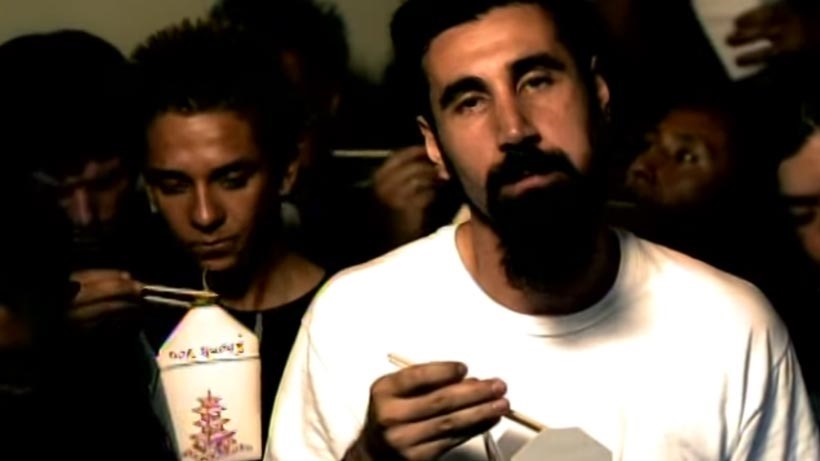 It's Friday night. My pants are off, my comfiest briefs are attached to my rump and I'm wearing a sweat-band to keep my hair away from my Zippo lighter. And that's pretty much how I play Guitar Hero Live. I don't know how you chaps jam on your plastic axe, but even I need to take my tight leather pants off after a day of typing.
Anyway, Guitar Hero Live is out, and I'm enjoying it. Guitar Hero TV is undoubtedly the best feature for me, due to the rather well-curated music channels. It also gobbles up data quicker than De Beers grabs diamonds for their monopoly, but that's a story for another day.
What is the story here, is the music. Specifically, the current top ten list of tracks, that people are spending their Plays on.  Remember, if you're looking to play a specific track in Guitar Hero Live in the TV section, you need to spend a Play to unlock it for a single session.
Great for casual players, maybe not so great for rabid guitar gods looking to perfect their riffs. Anyway, according to Activision via GameSpot, these are the current top ten songs being jammed in Guitar Hero Live:
"Chop Suey" — System of a Down
"Tribute" — Tenacious D
"American Idiot" — Green Day
"All The Small Things" — Blink 182
"Down With The Sickness" — Disturbed
"The Lazy Song" — Bruno Mars
"Let Hero Go" — Passenger
"Before I Forget" — Slipknot
"Stacy's Mom" — Fountains of Wayne
"Freak on a Leash" – Korn
And clearly, everyone who helped create that top ten list has great taste. GREAT. TASTE. The caveat here is that these songs are all from the GHTV playlist. So maybe not completely 100% accurate, but a good indicator of what the fanbase is strumming to anyway. Because I can't imagine anyone buying the game without realising how web-dependent it is. Right?
Now sing it with me: Staaaaacey's mom, has got it going on! Stacey can't you see, you're the only girl for me! HOLD THAT ZIPPO HIGHER DAMMIT!
Last Updated: October 28, 2015