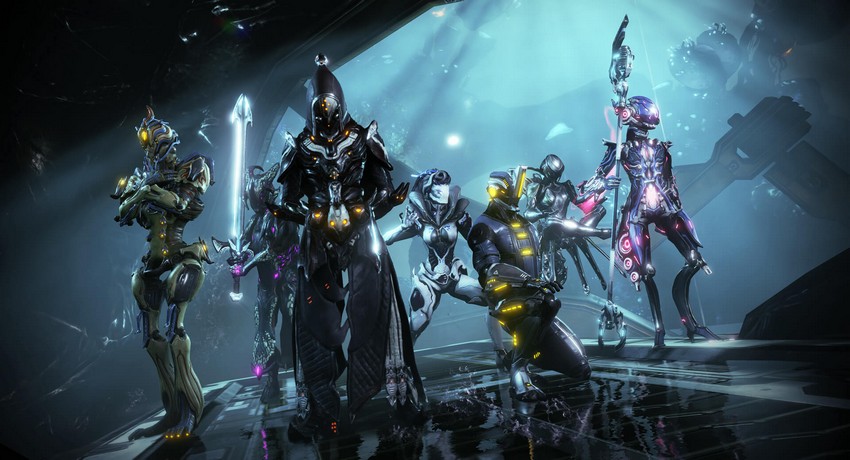 Mobility has always been one of the key gameplay features for Warframe, but now the little F2P cooperative shooter that could is truly going mobile: Warframe is coming to Nintendo Switch! The announcement was made during the early hours of this morning at Tennocon, the annual gaming convention dedicated to all things Warframe held by developer Digital Extremes in their hometown of London Ontario, Canada.
Though it had very humble beginnings (and I highly recommend you watch the NoClip documentary series to see how DE started with their backs against the wall), Warframe currently has a 38 million strong player base on PC, PS4, and Xbox One. Now Nintendo Switch is being added to that mix as well to cover all the major current gen gaming platforms. It's uncertain if the Switch version of Warframe will be stripped down or the full game, but I'm betting on the latter.
My confidence comes from the fact that the port will be done by Panic Button, the team that worked magic in bringing AAA titles like Doom, Wolfenstein: The New Colossus, and Rocket League to the Switch in all their glory. Panic Button Director of Development Adam Creighton actually teased to Variety during E3 last month that his team – who boast more experience than almost any third party working on Nintendo's console having developed for it for nearly six years – were working on another major port to be announced soon, and now we know what that is.
There's no timeline yet as to when Warframe will be making this jump though, but based on the other big announcements at Tennocon 2018 (more on that later), the millions of Tenno around the world will be so busy with new content that the time will probably just fly by.
Last Updated: July 8, 2018