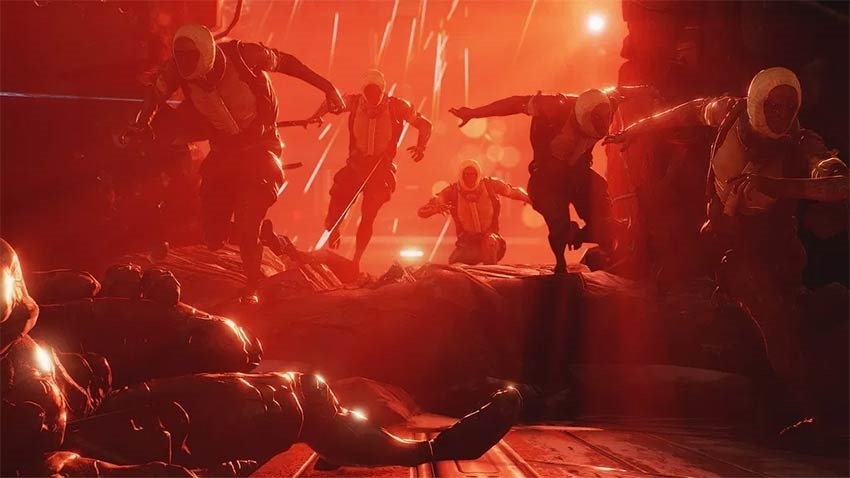 Usually, games that are on both console and PC and regularly receive content updates get said content on PC first. It's because content approval happens a lot quicker on PC, without having to go through the lengthy certification approvals you'll find on consoles thanks to their more closed ecosystems.
That's the case with the Switch version of Warframe, which has just received the Fortuna update, bringing it up to parity with the other versions of the game.
For a developer to release a large chunk of content simultaneously on all platforms would require incredible foresight, amazing relationships with the respective platform holders and also for the planets and stars to align. Everything seems to have gone just right for Warframe developer Digital Extremes, then as the new Nightwave Series content has launched on all platforms – including the Switch.
"Nightwave is an ongoing pirate radio broadcast hosted by Nora Night, the eyes and ears of the Origin System," the studio explained. "Each Nightwave Series will unfold over several weeks and tells a brand new story. Completing daily and weekly challenges—called Acts—will unlock limited-time, exclusive rewards."

"With Nightwave, players tuning into their Orbiter Scanners can instantly embark on new challenges, collect exclusive rewards, gear, cosmetics and more. And, for the first time in Warframe history, this new content is simultaneously available across all systems – Steam PC, PlayStation 4, Xbox One, and Nintendo Switch – for free."
I have no idea what any of this means, so I tapped one of our resident Warframe players, Kervyn, for some insight.
"In a nutshell, currently the game uses an Alert system for certain rare drops. You literally have random missions become available for a short period of time only each day that you have to do. The problem is that not everybody is able to monitor these or be available to play all day. And for some frames you build, the resources needed can only be found in alert drops.

So they're doing away with alerts completely for the new Nightwave system, which will basically be a seasonal format where those alert-styled missions will be available for the entire duration of the "season"

It's being done via the guise of Nora Night, a rebel radio operator who broadcasts about these events/missions, which for the first season will be called The Wolf of Saturn Six.

You will be able to earn special currency unique to each season, in this case Wolf Creds, which can also be used to buy those resources. So even if you can't do one specific mission you needed, you can do others, earn Wolf Creds, and then buy what you need."
I still have no flipping idea what any of this means. That said, perhaps it's time to give Warframe a try again. thanks to the ability to play in bed, I'll probably pick it up for the *ahem* NinTenno Switch.
Last Updated: February 28, 2019