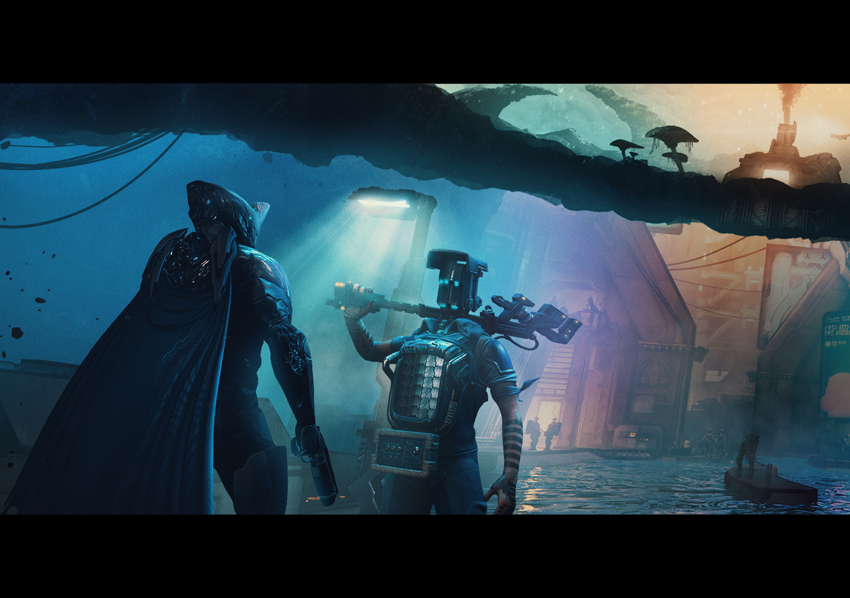 I haven't really been playing much Warframe lately. You could say this is because I have developed a seriously strong Destiny 2 addiction that leaves me itchy and twitchy if I don't do my daily milestones, but the fact of the matter is that Digital Extremes' free-to-play sci-fi looter shooter also has to take some of the blame as it's been stuck in a bit of a content drought at the moment. Sure we got new Arbitrations game mode and Chimera Prologue quest, but the former isn't really all that exciting and the latter is exclusive to PC players at the moment (Fellow console Tenno where you at?!). That's all going to change though… real soon, in fact.
First teased ages ago and then showed off in all its glory in the last few months, Warframe's new Fortuna update will be released in the first week of November. The announcement was made during the DE Devstream 118 this Friday past, where the latest build (with newly tweaked graphics and art) was shown off in action. This brand new Venus open-world expansion is already looking ridiculously massive, orders of magnitude bigger than the Plains of Eidolon update. Besides for the rolling landscape that we get to explore though, the Venus open-world will introduce new factions, some friendly and some not, and of course those giant freaking spider beasts. Gee thanks, DE. Now I'm never going to convince Darryn to play Warframe.
We will also get the introduction of the awesome K-Drive hoverboards which look like they will be the closest thing we're getting to a Skate 4 game anytime soon. Then there are the new modular kitgun weapons we can build, and the introduction of MOA Pets, which you can customize with various parts and emotional chips to control their behaviour. Behaviour that involves following you in a crouch which may just be the greatest thing this game has ever done!
Quite possibly the cutest Devstream moment yet. ❤️ pic.twitter.com/8dAcgHnvUe

— WARFRAME (@PlayWarframe) October 21, 2018
Unfortunately, there's a little bit of bad news though. We had been told that Fortuna will be done separately to Railjack, the simply stunning looking new co-op space combat game mode that blew everybody's mind when it was debuted at Tennocon, but some folks were still holding out hope that they would drop together. However, during the Devstream it was confirmed that Railjack will only be released sometime in early 2019. Not that we'll mind the time as we'll just spend it trying to see what else we can get our MOA pets to do.
Last Updated: October 23, 2018