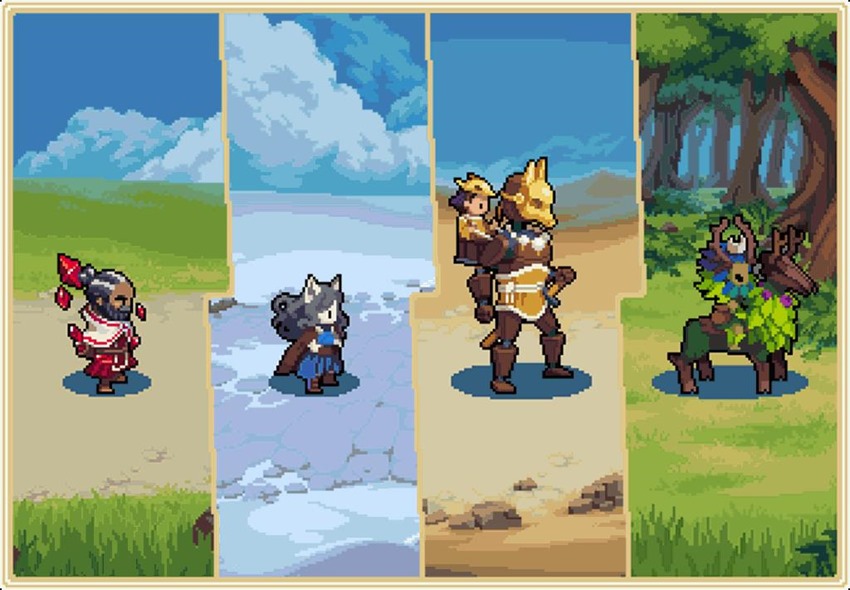 The other day, I was reminiscing with Geoff over the majesty of Advance Wars. A series of the tightest tactics in a handheld frame, Advance Wars is one of Nintendo's best forgotten treasures. It was at that point that Alessandro entered the office and asked us "what the hell is an Advance Wars". It was at that point that I couldn't even so hard, that I transformed into a high school girl.
Thanks Al. Thanks a lot. Do you know how awkward it was explaining that to my parents? Anyway, Advance Wars may be a dead franchise for the Big N, but its spirit is bound to live on later this year in Wargroove. The Chucklefish developed game pretty much blends the grid action of Advance Wars with its keen eye on strategy and taking turns during battle.
There's one other Advance Wars idea that Wargroove is hammering home: Commanders. In the original Nintendo title, commanders were leaders who could turn the tide of battle when requirements were met. Maybe you had a commander who could instantly repair troops, or a general on the field who'd pump tank-steroids into his armoured division.
Wargroove has its own take on that system, in the form of powerful Leader Units. The catch here, is that they'll be on the battlefield and vulnerable to attack ala the ol' Fire Emblem system of leading by example. Here's a quick look at the commanders, via PC Gamer:
Emeric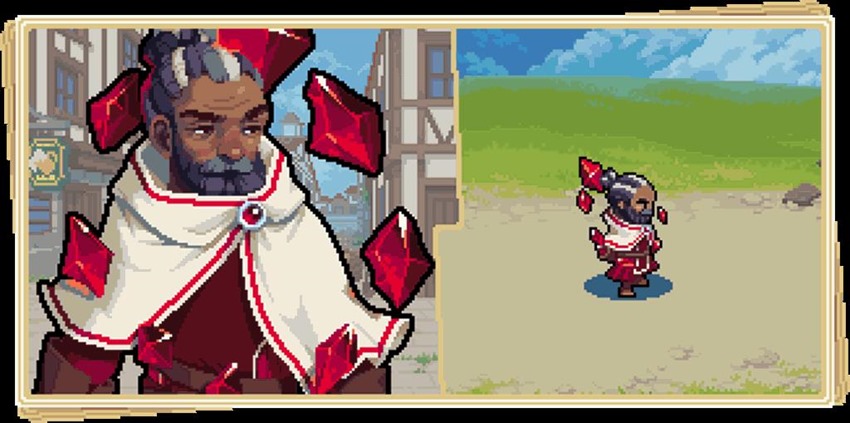 Emeric is the Cherrystone Kingdom's royal mage, and a close friend of the late King Mercival II. He now finds himself tasked with guiding the newly crowned Queen Mercia through her royal duties. A strong believer in the diplomatic process, his tutelage of the headstrong new queen can test his patience.

He may have thought his adventuring days were behind him, but Emeric is still a force to be reckoned with. He channels powerful magic through his set of cherrystones – you don't want to be on the receiving end!
Sigrid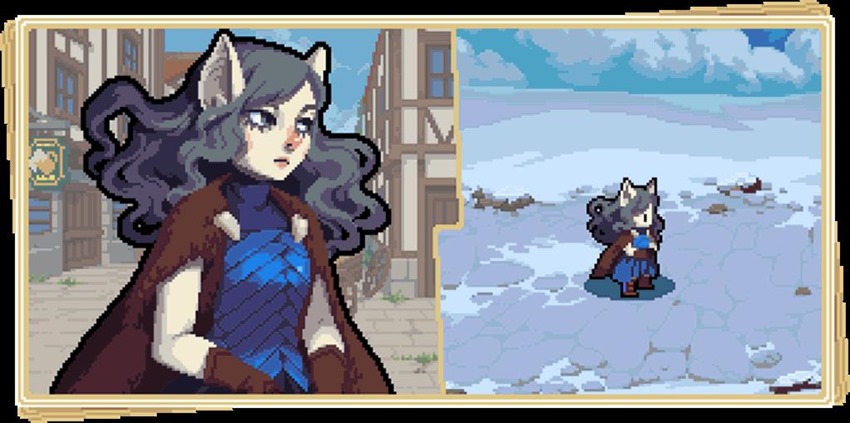 Sigrid is a High Vampire and one of the most powerful warriors in the vast wastes of Felheim. Don't let her youthful looks fool you – she's much older than she looks. Whilst she may usually seem soft-spoken and quiet, she hides a feral persona that she unleashes in battle – delivering a flurry of vicious claw slashes into her enemies.
Koji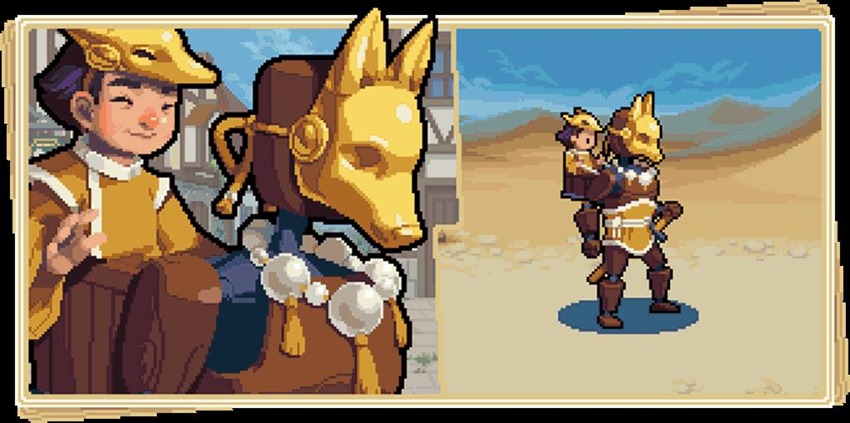 Koji is the son of the Empress Tenri and heir of the Heavensong Empire. A prodigy inventor, Koji spends much of his time in his workshop, tinkering and inventing things. His excitable and inquisitive nature often gets the better of him and lands him in trouble – mostly with his mother! His most recent creation is a towering puppet swordsman, big enough to carry Koji on its back. It has an astonishing amount of mobility for a puppet, and is even able to attack with its huge katana.
Greenfinger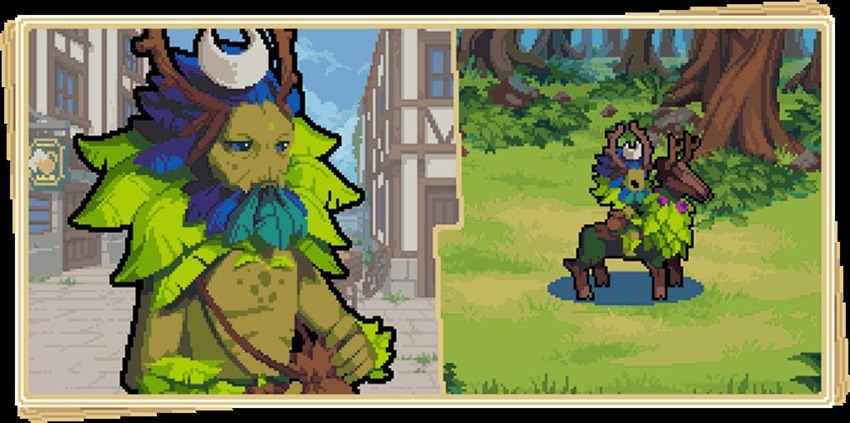 The Greenfinger of every Floran tribe acts as a steward and leader – guiding and teaching the typically less civil Floran masses so that they may survive among other races. To help them shape Floran society, they are gifted with an innate control over plant-life itself. Kind and patient, Greenfinger Zawan has spent many years among the Floran people in their jungles, and hopes for their continued survival.

In battle, Greenfinger Zawan is able to instantly create a mighty steed of wood and leaves, using only the seed bag they keep with them at all times.
In addition to those new Leader Units, Chucklefish also showed off a new fighter: The Knight! "The Knight has an excellent movement range whilst dealing a lot of damage, making it a very dangerous unit to ignore. Its passive ability gives it a damage bonus if it moves its max range before attacking, meaning that a well positioned Knight is able to charge in and make quick work of many unit types," Chucklefish explained on their blog.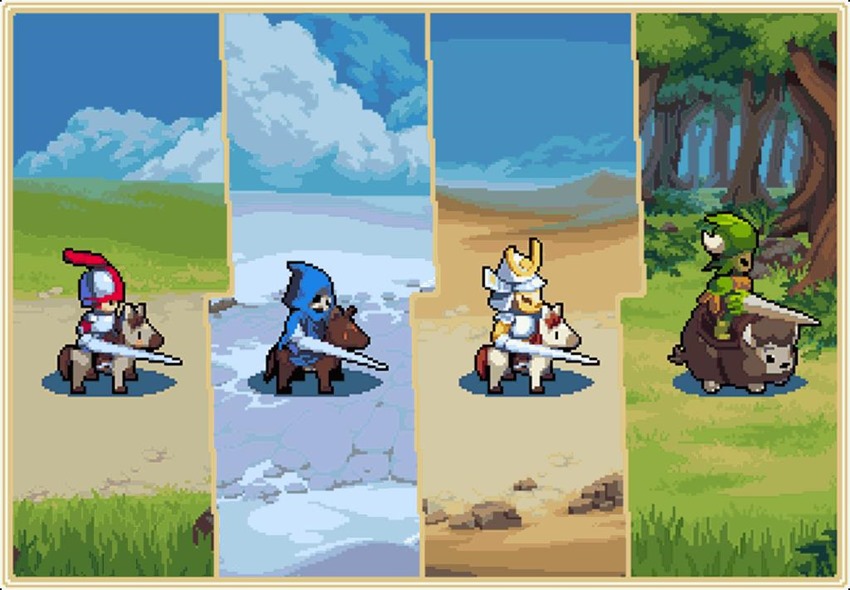 Whilst it is effective against most unit types, the comparatively cheaper Spearman unit can do a surprising amount of damage against the Knight, and the winged Harpy can also become a real obstacle for them. The Knight is always identifiable by their steed and giant lance. So, uh, what is that Floran riding? It kind of looks familiar.
Wargroove is currently scheduled for a release in the second half of 2018. Meanwhile, I'm going to dust off my Nintendo 3DS and jam a few rounds of Advance Wars Dark Conflict and oh crap I've already been annihilated by an ocean of mega tanks.
Last Updated: March 7, 2018