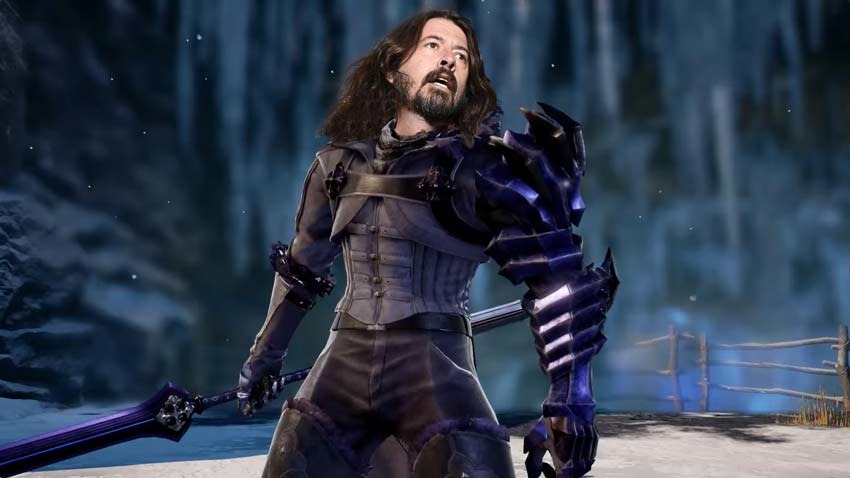 Dragon Ball FighterZ, Final Fantasy Dissidia NT and an updated version of Street Fighter V to kick 2018 off…My dudes, it is a good time to love fighting games. That's just the tip of the iceberg however, as the year ahead happens to be filled with all manner of challengers who are keen to do a little bit of Kung Fu fighting. Trust me, those guys are as fast as lightning.
Anyway, if you're fancying some combat that relies more on massive hunks of steel with which to do battle, then good news! SoulCalibur 6 is on the way, and once again it'll feature a roster of well-armed warriors duking it out over a fabled weapon that has a bigger corruptive influence than a weekend on a Scientology ranch.
Here's a look at who'll be crossing swords later this year:
If you've never played Soulcalibur…well buddy, you've missed out on some of the finest fighting game action ever seen on a TV screen. Much like publisher Bandai Namco's other iconic fighting game series Tekken, SoulCalibur is a proper 3D brawler. You've got full rein to move around the arena, albeit the combat mostly sticks to more traditional 2D engagements when you're pressed into a corner.
That being said, it's the weapons that form the key hook of SoulCalibur. You've got characters wielding signature katanas, lightning-quick rapiers and chunky broadswords, all of which contain their own pros and cons in how they're used in combat. Combined with the 3D nature of the title, and there has always been a lot more to SoulCalibur than meets the eye.
Especially when you factor in guest characters such as Assassin's Creed's Ezio Auditore and Darth Vader from Star Wars.
If you already know all this and just want to know who has made the roster so far? Well here ya go:
Sophitia
Mitsurugi
Grøh
Nightmare
Xianghua
Kilik
There's no definitive release date yet, but with three years of development already in the bag and a promise of a launch in 2018, it shouldn't be long before a new era begins for SoulCalibur VI as it targets a trio of platforms: The PlayStation 4, the Xbox One and the PC in a series-first for the franchise.
Last Updated: January 30, 2018