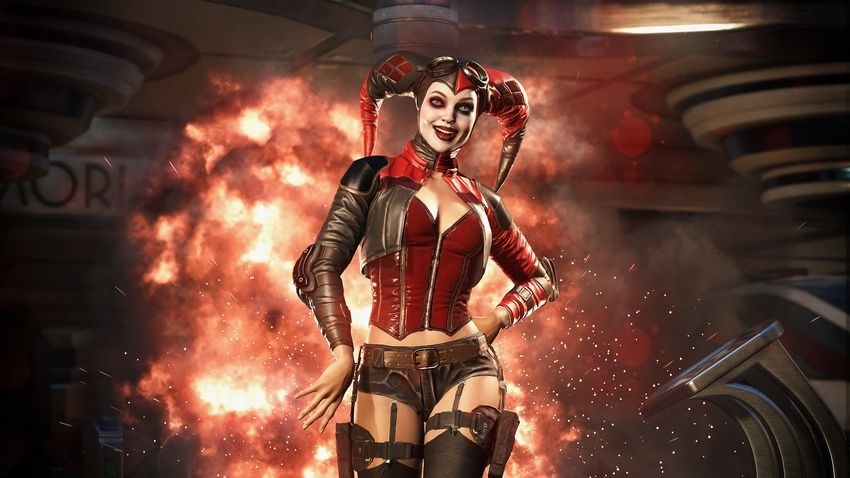 Injustice 2 is out this week, and it is – by all accounts – one hell of a fighting game. NetherRealm has upped their production quality significantly, and delivered a fighting game that has as much appeal to newcomers as it does to fighting game veterans.
Some people though? They care more about the spandex-clad heroes and villains – and just want to know what happens in Injustice 2– without all that pesky playing nonsense. It seems an intriguing story, that follows on from where the first game left off. Superman's still a massive ass, and Batman and pals are trying to make things right.
"Injustice 2 continues the story set in motion in Injustice: Gods Among Us as Batman and his allies work towards putting the pieces of society back together, but struggle against those who would restore Superman's Regime. In the midst of this chaos, a new threat appears that will put Earth's very existence at risk."
Want to experience the Injustice story without that gaming getting in the way? Fighting Game YouTuber XusesGB has you covered. He's extricated the game's custscences from the confines of the game and spliced them together to form a sort of coherent film. It runs a little over two and a half hours, and there's some odd typically NetherRealm uncanny valley stuff – but it looks pretty good otherwise.
Pull up a chair, make some popcorn and enjoy. Of course, there's more to the game than just the cutscenes, so grab it anyway. It's good.
Last Updated: May 16, 2017