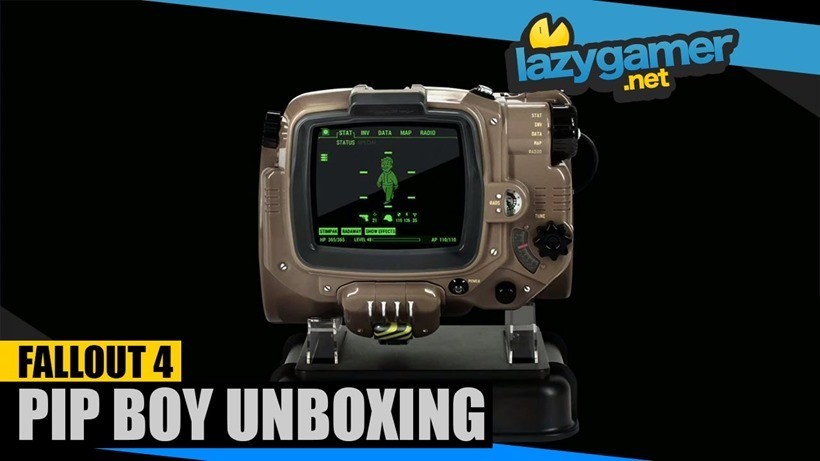 Happy Fallout 4 day you wastelanders! Bethesda's highly anticipated sequel is finally out today, and a small number of you probably managed to get your hands on the coveted Pip-Boy Edition of the game. It's a Collector's Edition that sold out almost instantly locally, but fortunately I too was one of the lucky few to nail down an order before it did. So was it worth it in the end?
Perhaps. It's certainly not the best CE I've ever bought, but it's far from the worst too. The Pip-Boy itself is mostly plastic, but it's got a high level of detail to it too. There're all sort of dials and knobs for you to mess around with, letting you turn to imaginary radio frequencies, toggles a power light and generally just make noise with the thing. Being plastic also means it's light on the wrist, even though the Pip-Boy is so obscenely large that it would be a nightmare to play with game while wearing it.
It also has a slot for your smartphone, so that you can fire up the companion app and control your in-game inventory right from your wrist. It is a mission to get your phone in with the included foam inserts though, and I really didn't want to take mine out after the 15 or so minutes I spent trying to fit it in. It's also noting going to fit anything larger than an iPhone 6, just as a heads up.
But what the Pip-Boy lacks in functionality it more than makes up for in presentation. The included stand for the timepiece is spectacular, and the wrist computer looks stunning on a shelf next to all my other figurines. That's probably where it's going to stay, and I have no issue with that. It looks good, and that's all I really wanted.
That, and a season pass maybe, which cheekily doesn't come in the Pip-Boy Edition. There is, however, an advert for it – so thanks for that Bethesda.
Last Updated: November 10, 2015