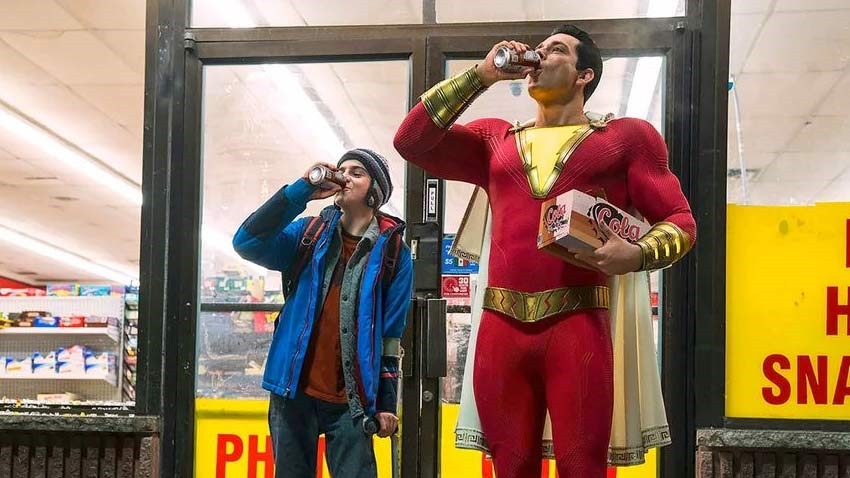 While the DCEU is seemingly pulling off an amazing comeback with the critical reception of recent DC Comics films, few pundits expected latest entry Shazam! to pull the same kind of box office numbers Aquaman did. The Atlantean superhero may have been known as a goofy punchline before Jason Momoa's onscreen representation made him super cool (and made over $1 billion), but at least he was known. Shazam is a far more niche character that most outside of the comic book super geek fraternity have never heard of (or maybe only know by a different name).
As such, the super fun Zachary Levi adventure was pegged for a solid if not exactly spectacular $40 million domestic debut. Propelled by some great word of mouth though, Shazam! exceeded expectations with a $53.4 million opening. And that's not including the extra few millions it made from early screenings two weekends ago (I attended one of those locally). The film also had a same-day release around the world last Friday, bringing in an additional $102 million with a $30.9 million from China leading the way.
That's actually a bigger international debut than Aquaman ($94.2 million) but that film had a larger US debut ($67.8 million) and didn't open in China until a few weeks later. Wonder Woman, the DCEU's other big success, actually had the biggest opening weekend both in the US and abroad ($103.2 million and $125 million respectively), but Aquaman stayed at the top longer leading to its bigger overall total of $1.1 billion. Shazam! is almost certainly not going to make that kind of money, but here's the difference: it only took between $80-100 million to make, which is very cheap for these types of films. That means that Shazam! will not have a problem at all being profitable with its only big genre competition coming in 3 weeks when Avengers: Endgame shows up to take all the money.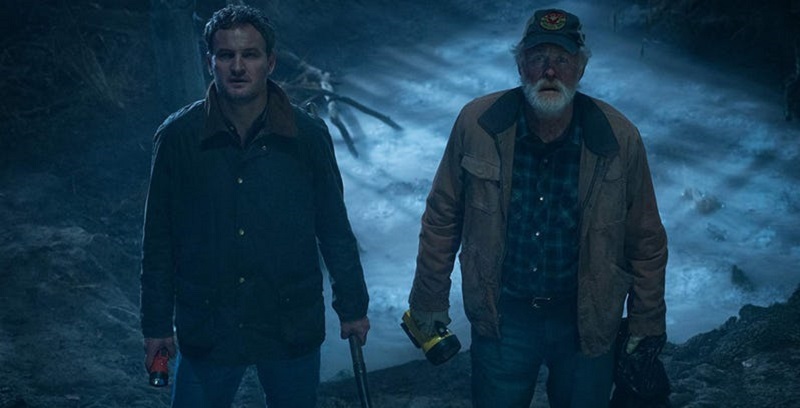 As for the competition this weekend past, as expected horror Pet Sematary took second place with a $25 million US debut. That's not a huge debut by a long shot, but it's actually the second-largest opening in the US for any Stephen King adaptation behind It: Chapter One's massive $123.4 opening in 2017. Internationally, Pet Sematary added another $17.3 million. With just a $21 million production price tag, it's already in the green.
Rounding out the top 3 is Dumbo which dropped hard after its wobbly 1st place opening last week. The Disney live-action remake dropped 60% as it earned an additional $18.5 million. As for any other newcomers, just outside the top 5, Taraji P. Henson/Sam Rockwell-led drama The Best of Enemies totally flopped as it debuted to a meager $4.5 million.
There were a number of limited releases as well this weekend past, with one putting in a noteworthy performance. High Life, the sci-fi thriller from Chocolat filmmaker Claire Denis, opened in merely 4 cinemas in the US but earned just over $100 000, giving it the highest per-theatre-average by far, more than doubling Shazam!'s efforts.
Let's see what the rest of the US box office chart looks like:
| No. | Movie Name | Weekend gross | Percentage change | US Domestic gross | Worldwide gross | Last Week's Position |
| --- | --- | --- | --- | --- | --- | --- |
| 1 | Shazam! | $53.4 million | NE | $56.7 million | $158.7 million | NE |
| 2 | Pet Sematary | $25 million | NE | $25 million | $42.3 million | NE |
| 3 | Dumbo | $18.2 million | -60% | $76.2 million | $213.7 million | 1st |
| 4 | Us | $33.6 million | -53% | $128.2 million | $216.5 million | 1st |
| 5 | Captain Marvel | $12.6 million | -38% | $374.1million | $1.037 billion | 3rd |
| 6 | The Best of Enemies | $4.5 million | NE | $4.5 million | $4.5 million | NE |
| 7 | Five Feet Apart | $3.7 million | -40% | $41.5 million | $62.5 million | 5th |
| 8 | Unplanned | $3.2 million | -49% | $12.4 million | $12.4 million | 4th |
| 9 | Wonder Park | $2 million | -59% | $41.9 million | $59.9 million | 6th |
| 10 | How to Train Your Dragon 3: The Hidden World | $1.9 million | -54% | $156.6 million | $508 million | 7th |
NE = New Entry
Last Updated: April 8, 2019