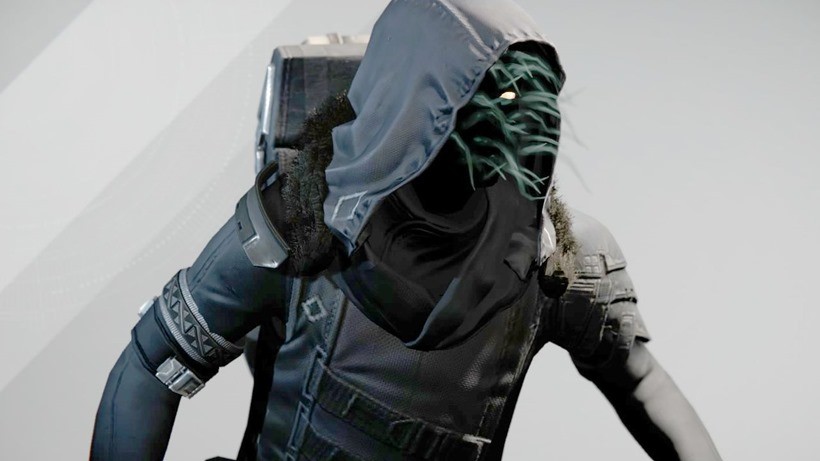 Friday! Xur! Strange Coins! It's that time of the week again, to see what the Agent of the Nine has up for sale. So where is ol' Xur hiding this week?
So where is Xur exactly?

This weekend, you can catch Xur lurking around the tower, just past Eris Morn and opposite Lord Shax.
So just head down the main stairs towards the Vanguards and you will see him on the left directly after you enter the first of the two rooms.
And here's what your Strange Coins will get you:
No Backup Plans – Titan exotic Gauntlets – 13 Strange Coins
Don't Touch Me – Hunter exotic Gauntlets – 13 Strange Coins
The Stag – Warlock exotic helmet – 13 Strange Coins
Hereafter – Sniper Rifle – 23 Strange Coins
Legacy Engram – Heavy Weapon – 31 Strange Coins
You've got until 9AM GMT on Sunday morning to earn some Strange Coins. Remember, Strange Coins are much easier to get your hands on lately. Just do a few daily bounties, encode a few engrams and you'll have more than enough for when Xur arrives on Friday. Have fun shopping!
Last Updated: October 16, 2015