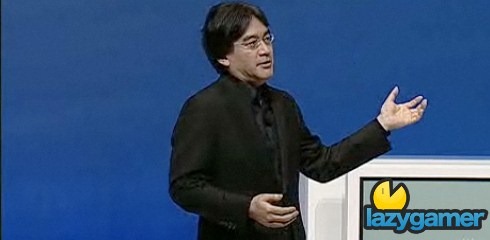 Nintendo's president, Satoru Iwata, has been discussing the DS's successor with a Japanese newspaper and had the following to say
"[It will have] highly detailed graphics, and it will be necessary to have a sensor with the ability to read the movements of people playing,"
Firstly I would be a little worried about the next DS forcing us to wave our arms around and make stupid faces to play the game seeing as this thing is intended to be used on public transport and at boring meetings.
However the thing that really worries me is that he is promising that the new DS will have "highly detailed graphics". Why?
The current DS is easily the leader in handheld gaming and it's graphics are incredibly subpar when compared to the PSP and yet it continues to outsell it by truckloads.
The Wii has the worst graphics of any current console and is once again the top seller by quite some margin, the point here is that the general gamer is not as interested in graphics as the hardcore gamers claim they are.
Gameplay and entertainment are far more important to mainstream gamers and the fact that the developers don't need to spend that much time on the graphics for Wii and DS games could have something to do with the addictive gameplay that follows.
In the previous generation Nintendo attempted to have the most powerful console in the Gamecube and ended up coming last, this generation the PS3 went for the same affect and right now it is trailing in third place.
I sure hope Nintendo know what they are doing and don't throw away their current dominance just to placate the online masses.
Source: Destructoid
Last Updated: January 7, 2010