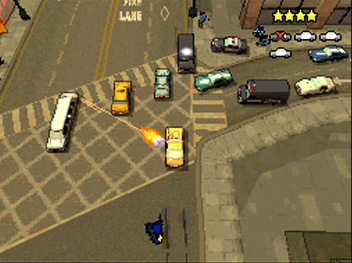 Megarom has very kindly agreed to give away a copy of GTA: Chinatown Wars on DS to one lucky Lazygamer reader.
To gain an entry into this competition all you need to do is send an email with your name to support@lazygamer.co.za.
It's as simple as that, however if you would like an extra 2 entries into the competition you can include the secret password in your email that can be found in Nick's review.
As for the guys who managed to enter yesterday, you already have your 2 entries and yes if you follow the instructions above you will have a total of 5 entries into the competition.
The competition closes tonight and the winner will be announced tomorrow morning, unfortunately this competition is only open to South African residents.
We here in the Lazygamer dungeon would like to start offering more competitions moving forward, so if you have any prizes that you would like to see leave us a comment or drop me a line and we will see what we can do.
Thanks again to Megarom for the freebies…
Last Updated: March 25, 2009