Greetings you lot of Brus. Time for another update on this 'ere SuperBru.
First things first, let us take a gander at the top 31 (position 20-31 is so damned close, I've included them as well. Also we just HAD to mention the latest yellow-capper)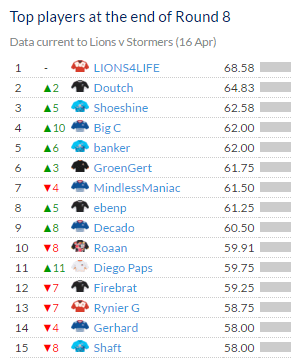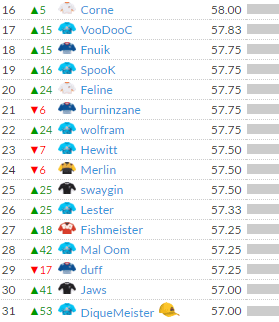 Just a reminder of the wonderfully massive Random draw at the end of April, and the winner of this will be the recipient of the soon-to-be-released Rugby Challenge 3 (on PlayStation 4 or Xbox One), plus a Springbok jersey signed by none other than Eben Etzebeth! WOOOO! There'll also be something special for the ultimate winner when the Superbru concludes.
If you are already playing in another pool or have yet to enter, be sure to go to www.superbru.com/superrugby and join up! Search for the pool code westloaf (yes, westloaf!) or search for the Lazygamer pool
Also remember, remember that Rugby Challenge 3 is out this Friday, see what Geoff has to say about it here.
Until next time, sayonara!
Last Updated: April 19, 2016