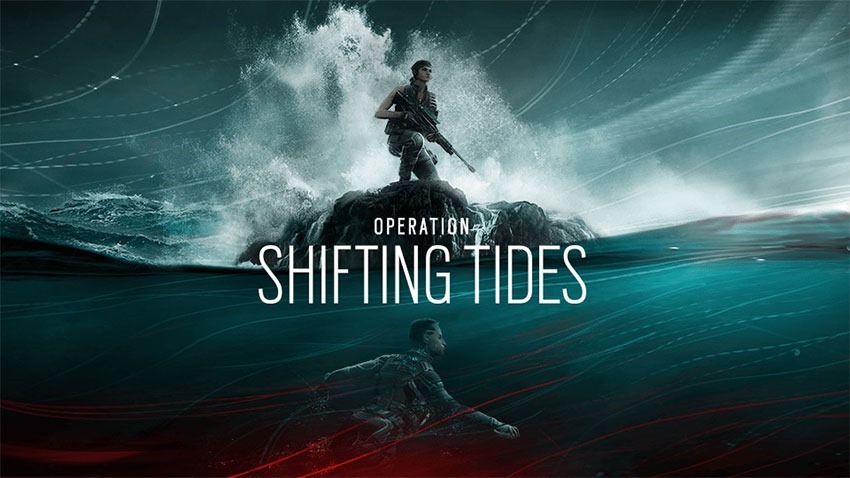 In case you hadn't noticed, Rainbow Six Siege's fourth season of its incredibly successful four years in the business launched yesterday. Called Shifting Tides, it's been live on the Test Servers for a while (even giving us a glimpse of the local servers in their testing phase). Now Shifting Tides is live proper on all platforms. Shifting Tides makes some changes to the game, by adding new operators, changing up some maps and adding new features. There are also changes to the core of the game, with a newly implement limb penetration system. There's also a new prompt for rappelling and a decrease in the price of older operators.
Shifting Tides adds two new operators, fleshing out the game's already diverse cast of characters.
Kali is the new Attacker from India. Equipped with the CSRX 300, a sniper rifle that can breach barricades and hatches in a single shot and create massive holes in breakable walls. Her gadget, the LV Explosive Lance, is its under-barrel and can be used at the same time as the CSRX 300's scopes. It can also breach barricades and hatches, but most of all, it can destroy all gadgets on both sides of breakable and reinforced surfaces.

Wamai, the new Defender from Kenya, can deploy the Mag-NET System; a thrown, adhesive gadget that sticks to surfaces and attracts opponents' projectiles to its position, before self-destructing to detonate the projectile. Wamai can not only make Attackers' grenades and projectile gadgets useless, but he can also use strategic placement to turn those projectiles against them.
Anyway, to celebrate the launch of Shifting Tides, we've got a really rad hamper for Rainbow Six Siege fans to win. The hamper consists of:
1 x Rainbow Six Notebook
2 x Rainbow Six Siege chibis (Hibana and Tachanka)
2 x charms
2 x collector cards
2 x patches
Want to win? Just fill in the form. You're allowed one entry per unique e-mail address, and you'll need to reside within South Africa to be eligible. We'll draw the winner one week hence.
Last Updated: December 4, 2019