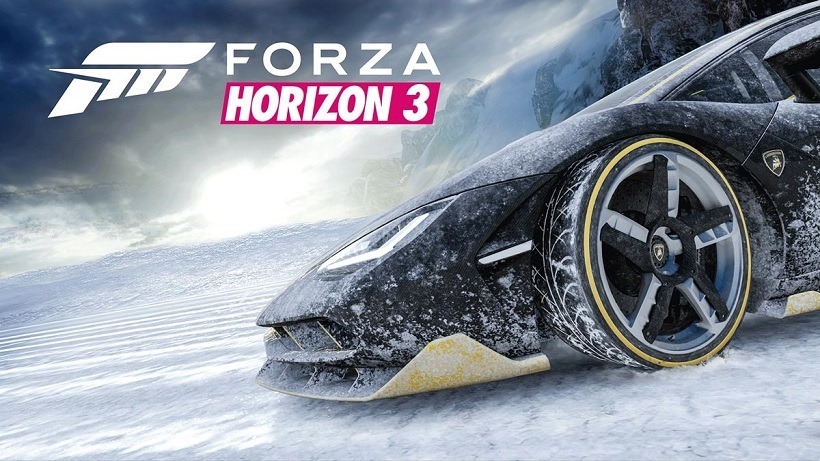 Forza Horizon 3 isn't just one of the best games this year, it's easily up there with the best racing games ever produced. It's utterly engrossing open-world driving, massive library of cars and exhilarating driving make it a joy for novice and veteran racing fans alike. And even if you're still chewing away at the large Australian map, Playground Games have more coming. And they're bringing the chill with them.
Teasing the first of two expansions on Twitter, Playground Games released an image showing a much colder setting for the otherwise sun soaked sequel. There's nothing suggesting a name, price or release date for the expansion, but we do know that along with some new scenery come trickier driving conditions. it's likely that Playground Games might just give the entire map an overhaul, with Australia experiencing its own seasons of extremely cold weather and snow.
Drifting through the snow. In a 759 horsepower Lambo… pic.twitter.com/yrIG7r8XpF

— Playground Games (@WeArePlayground) 2 November 2016
Of course with a new expansion you can probably expect some new cars, tracks and events. Playground Games have already stated that they have two expansions planned for their racing title, the first of which will launch this year still. Both can be scooped up for $35, or $25 if you happen to have the Ultimate Edition of Forza Horizon 3. They're meant to be sold separately too, but there's in indication of how much each will end up retailing for.
I've been diving back into the Australian outback as much as I can, still seeking out new challenges and rivals that await in the massive open-world Horizon 3 allows you to explore. Having a bunch of more content before the year wraps up sounds like a treat then, and one that Playground Games is just spoiling us with at this point.
Last Updated: November 2, 2016