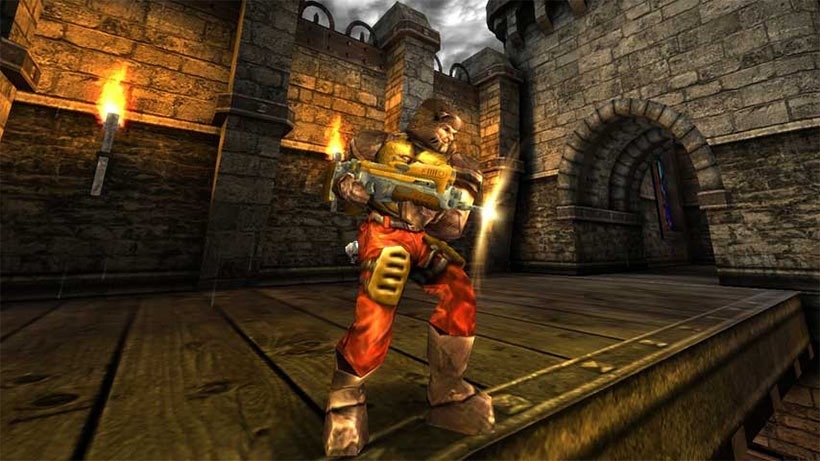 Quake! When Quake hit its third iteration, it dropped its single player shenanigans to focus on competitive multiplayer arena shooting – and it did that job so well that people still play the game – mostly as the free to play, subscription-based lightly modernised version dubbed Quake Live.
Originally a free-to-play browser game, Quake Live moved over to Steam, and enjoyed enduring popularity. And now it's got people pissed off. Why? The game's dropped its subscription – but that means there's no longer a free-to-play option.
Bethesda's moved the game over to the SteamWorks platform, bringing with it a wealth of changes, updates and fixes – including better multiplayer servers,  Steam Friends, Chat, Lobbies, Voice Chat, Server Browser, Statistics, Achievements, Anti-cheat, Trading Cards and Workshop integration.
It does work out better for players in the long run, dropping the subscription fees for s single, once off $9.99 price – and in doing so, does away with the game's odd tiers.
"By retiring our services and subscription service, all players now have the same benefits and features in-game. All players can participate in map voting processes, have full access to customize their game to the same degree as others, and have the ability to run their own Listen Servers and configure their matches to their own liking.

"Players wishing to have more control over how they play now also have new callvote options, allowing them to opt into some of our newer gameplay mechanics such as Starting Weapons, Global Ammo, and Item Timers. Over time we found that these features were effective in some modes more than others, and so modes like Free For All now have loadouts disabled by default."
But there are problems. Bethesda seems to have introduced this update without warning, so it came as a shock to Quake Live's still dedicated legion of fans. Even worse is that as a result of the move all player stats, usernames, friends lists, clan details and even settings have been wiped. Gone. Stuff built up over years, just wiped away.
And people are angry
"So my old user name is gone, my clans are gone, the match browser is absolutely useless, everything looks all ****** up," one very, very angry user complains. "You absolutely 100%, undeniably just destroyed THE greatest FPS ever created. It is completely ruined. You WILL be giving me my 10 dollars back. I guarantee you you will be giving me that money back. And I will be going back to Quake 3 now."
As you'd imagine, Quake Live's Steam page is full of this sort of acerbic, but probably justified complaint.
Last Updated: October 28, 2015