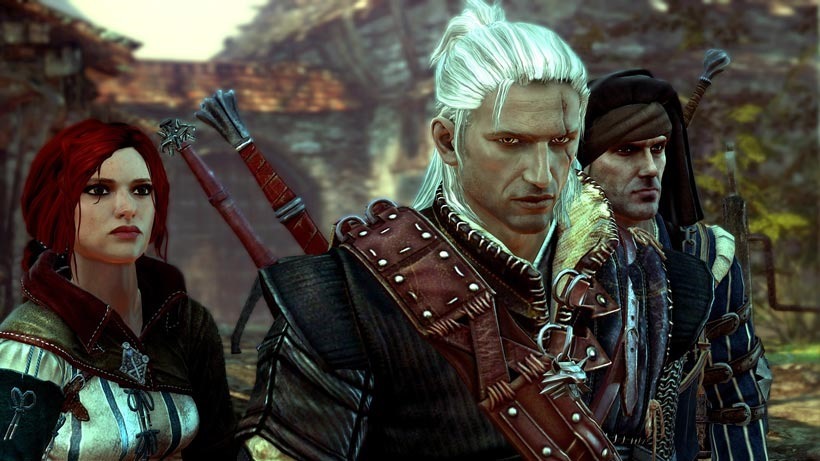 The Xbox One, currently the best current-generation console to play ancient-generation games on. Well grandpa, good news! The library of the Microsoft console is getting bigger today, thanks to ten new games being added to the backwards compatibility library, bringing the total up to 130 games so far. And some of them are even good. Especially if you feel like getting The Witcher 2 for free – which is now available on the SA Marketplace too.
Here's the list of new arrivals, which are available riiiiiiiiiiiiiight nooooooooow. Unfortunately, Metal Gear Rising: Revengeance STILL isn't on the list:
Aegis Wing
Age of Booty
Counter-Strike Global Offensive
Jeremy McGrath's Offroad
Sam & Max Save the World
Skullgirls
Small Arms
Soulcalibur
Space Giraffe
The Witcher 2: Assassins of Kings
Microsoft also announced that The Witcher 2: Assassins of Kings would be free to download until February 5. Word of warning though: Some users have reported issues with getting the download to start, so you might want to do some region-swapping if you're having trouble. With the latest batch of backwards-compatible games, Microsoft confirmed that last-gen titles would be released "as they become available," skipping a pre-determined date schedule.
In case you missed it, Microsoft also added 16 other games during December:
Braid
Deus Ex: Human Revolution
Doritos Crash Course
Fable III
Halo: Reach
Hydro Thunder
Iron Brigade
Kane & Lynch 2
Motocross Madness
Ms. Pac Man
Peggle
Portal: Still Alive
Spelunky
Splosion Man
Ticket to Ride
Zuma's Revenge
Naturally, I've been playing a ton of Kane & Lynch 2, an act which has single-handidly increased cleaning supplies sales in my area by 3176%. Right now however, Call of Duty: Black Ops 2 is still the single most requested game on the Xbox Feedback site, having gathered over 143 000 votes so far. And as soon as I rig this special software to flood that site with requests, that honour will go to Metal Gear Rising: Revengeance.
Last Updated: January 22, 2016