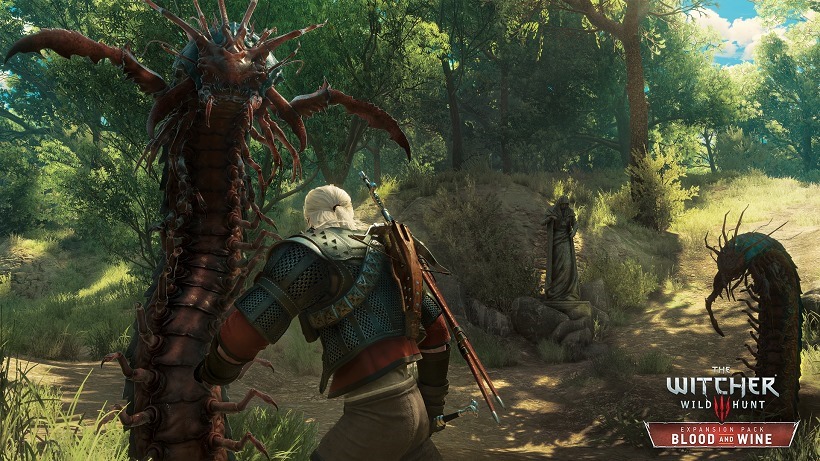 The Witcher 3: Blood and Wine is the last bit of content for one of the greatest RPG trilogies to have ever been made, and it's coming with a little tinge of sadness. Geralt has been such a joy to play as through his experiences, and CD Projekt Red have grown in leaps and bounds while creating compelling experiences that gamers clamour to get lost in. So it's hard watching the launch trailer for the last bit of The Witcher we might ever get. But at the same time you can't help but grin at how incredible it all looks.
Blood and Wine is taking Geralt to a brand new land filled with joyous drinking and parties, that has suddenly come under plague of new grotesque monster. Obviously the white-haired monster slayer is the perfect man for the job, but I get then sense that this land holds a little more than just a contract for Geralt. It's wrapping up The Witcher 3 for good, so don't expect it to go with the type of regularity you might expect from a normal expansion.
And before we get into talking about some of the new creatures featured in this latest trailer, can we take a second to just appreciate how incredible heavy rock goes with the trials and tribulations of Geralt's day to day life? I'm a massive fan of The Witcher 3's soundtrack, but I'm in no way complaining that it was omitted here.
The trailer doesn't give too much away in terms of story, but it does seem that Geralt has been lured into this far away land for a job that is far worse than it seems. How that's going to tie into some of the larger narrative threads from the main game is uncertain, but I think there's definitely going to be one last twist to Geralt's tale to truly make Blood and Wine stain your memory.
It's out on May 31st, which is so close now you can taste it.
Last Updated: May 25, 2016