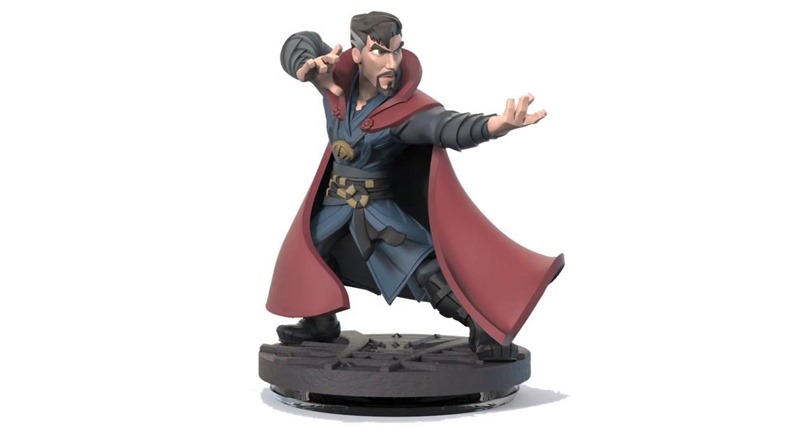 Disney Infinity is dead. Deader than disco. Deader than that parrot I purchased not even half an hour ago which I'm 100% certain isn't pining for the Fjords right now. But with that death, at least fans are content to know that completing a full collection of Disney Infinity figures won't be that difficult to accomplish now that there aren't that many future releases left in the franchise.
Not exactly. Because while there's a handful of figures still on the way this year, there's also a whole bunch of other figures that will never see the light of day. Disney Infinity figures which you'll never get your hands on. Such as a tie-in for the upcoming Doctor Strange movie, which would have given me my very fist Benedict Cumbermatch inaction figure:
That screenshot comes from this handy video from Infiniteer Adventures, which shows off the concept design for the Sorcerer Supreme. And by the hairy hands of Matty, that is glorious stuff. The flow of the cape, the layered clothing and the Pixarish likeness of a magic-powered Sherlock Holmes. Glorious. The Doctor Strange figure would have tied in perfectly to Disney Infinity's recent reveals of Marvel Cinematic Universe characters that included a new Captain America sculpt, the Vision, Black Panther and Ant Man.
It's not the only figure that was being planned for the year however, as the video also revealed concepts for Jafar, Peter Pan and a premium incredible Hulk figure that were meant to be manufactured: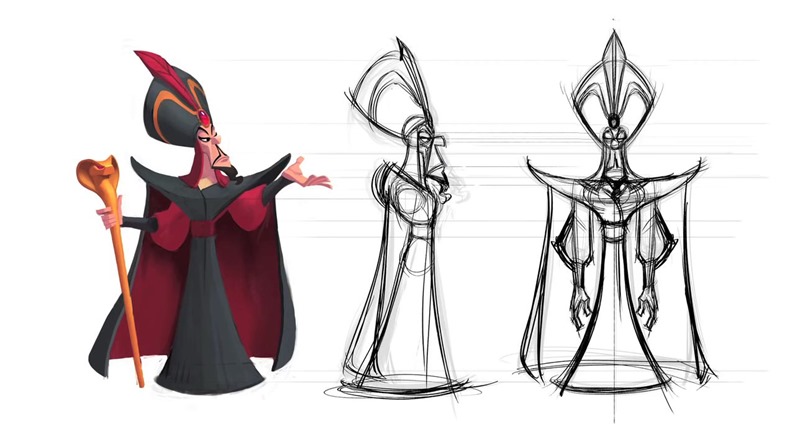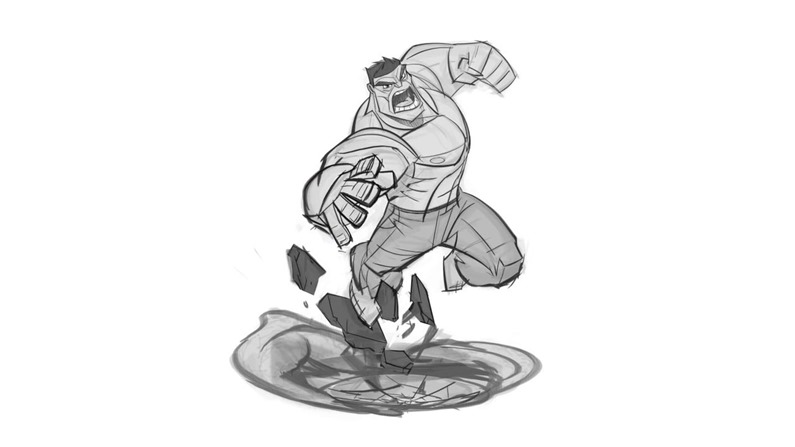 Alas, that never happened, thanks mostly in part to Disney Infinity manufacturing too many of the figures of that nobody wanted and too few of the characters that were actually popular. Sucks. I'm still moping over Disney Infinity being cancelled. While a Doctor Strange figure would have been perfect for my collection, knowing that I'll never get dangerous with a Darkwing Duck addition to the game has me feeling properly depressed.
Last Updated: June 22, 2016