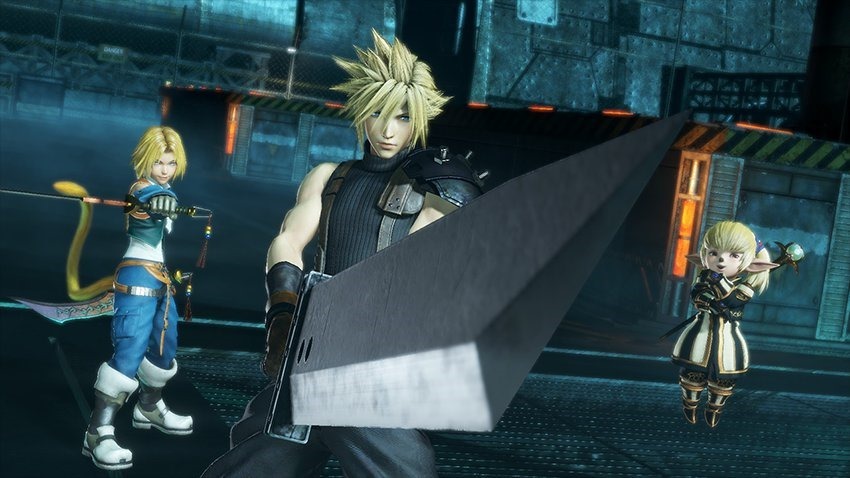 This is already a great year for fighting game fans. Street Fighter V is finally closer to the game it should have been all along, and Dragon Ball FighterZ is one of the best takes on a seminal, but terrible anime game.
It's also the year that sees Dissidia Final Fantasy NT, the arcade-brawler released in Japan in 2015 finally hit consoles. Made in partnership with Koei-Tecmo's Team ninja, it pits characters from past final Fantasy games in a three-on-three team brawl.
Here's what it's all about, straight from the Square-Enix's mouth:
FINAL FANTASY, everything you could ever want
Over twenty playable FINAL FANTASY legends to play. Over ten iconic battle arenas. And legendary summons.
Welcome warrior, there's a mode for all
A mode for every player, whether it's competitive online matches or custom lobbies for friends only, offline matches versus AI, or training to learn and refine combat techniques.
The more you fight, the more you gain
After each battle, players will receive experience points and gil. With that, players can gain new skills and freely customize their character.
The bravery combat system allows a much deeper and more methodical approach to fighting games, separating luck from skill. The way to win is to garner bravery points before unleashing critical HP attacks against your opponent.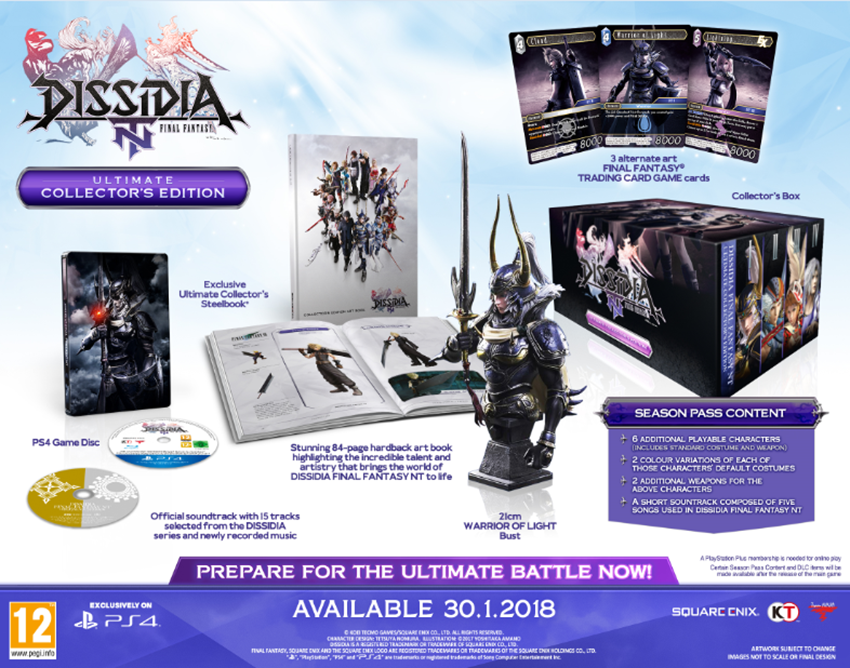 It's out today, and is a delight for Final Fantasy fans. And we're making the launch even better! Thanks to the lovely people at Megarom, we've got a Dissidia Final Fantasy NT Ultimate Collector's Edition for PS4 to give away. It's worth over R2500, and that's if you can even find it locally . Here's what's in it:
Collector's Box featuring legendary FINAL FANTASY characters
8.25 inch Warrior of Light bust
Hardcover 84 page artbook including sketches and artwork from DISSIDIA FINAL FANTASY NT
Official soundtrack with 15 tracks selected from the DISSIDIA series and newly recorded music
DISSIDIA FINAL FANTASY NT PS4 game disc
Exclusive Ultimate Collector's Steelbook
3 Alternate art FINAL FANTASY ® TRADING CARD GAME cards
Season Pass (Digital Content)

6 additional playable characters (includes standard costume and weapon)
Color variation of the costumes for the 6 characters mentioned above (2 each)
Additional weapons for the 6 characters mentioned above (2 each)
Want that? You sure as hell do! How do you stand a chance of winning it? Why, just fill in the form below, and you'll be entered into the draw. You're allowed one entry per unique email address, and you must be in South Africa to be eligible.  Also, leave a comment (with a registered disqus Id so we can mail you if you win) stating your favourite Final Fantasy character and you'll get a bonus entry. We'll do the draw on 13 February 2018, so even if you don't have somebody special to celebrate Valentine's day with, you can hug the warrior of light bust instead.
[contact-form-7 404 "Not Found"]
Last Updated: January 30, 2018