World of Warcraft Legion has been out for just over six weeks and I still continue to play daily for at least three hours. This is either testament to my lifestyle choices, or the fact the Legion is by far one of the the best expansions to date. There's honestly too much to do, from Mythic+, raiding The Emerald Nightmare, Rated Battlegounds, PvP, and the latest patch is going to bring even more to the World of Warcraft.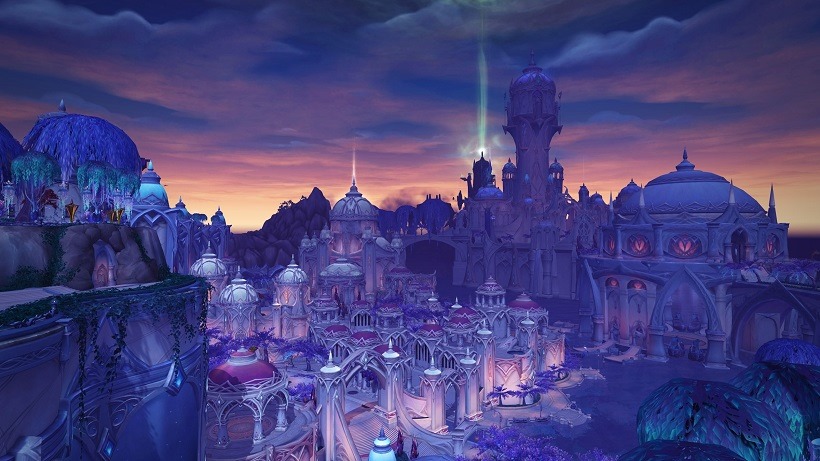 Suramar, where the story is unfolding.
Despite all the already captivating content, a large majority of my time in WoW is spent gathering herbs to make potions and flasks, and although I just run in circles, I honestly cannot stop playing. Patch 7.1 brings in a number of additions to World of Warcraft, including the Return to Karazhan mega-dungeon and Trials of Valor, a mini-raid instance to act as an interstitial phase between the Emerald Nightmare and The Nighthold. The Nighthold raid will pick up on the Nightfallen storyline which has been an absolute grind in true World of Warcraft fashion. Despite the ongoing daily Emissary quests, grinds for legendries, and herbing, World of Warcraft is planning to keep players locked in for the remainder of the expansion.
However, there are still a number of issues surrounding World of Warcraft with regard to balances, and annoyances within the game. Certain classes received considerable buffs and nerfs a few weeks back which left players a bit angry. Blizzard addressed these issues during the Developer Update on Friday where newly named Director of World of Warcraft Ion Hazzikostas discussed the upcoming changes.
With BlizzCon around the corner everyone seems hyped about the rumoured announcement of Diablo 4. While I'm remaining sane and guessing it's going to be a new expansions, what I'm really excited to see if what Blizzard have planned for World of Warcraft in 2017 regarding upcoming raids and new content.
Last Updated: October 17, 2016