If you thought you'd be winding down a bit after the latest release of Patch 7.1.5, you're horribly wrong. After the Nighthold and all the glory of Patch 7.1.5 released last week, Blizzard wasted no time in bringing the next patch – the big one – into the Public Test Realm. The process is necessary in keeping the game balanced and the content fun, and the early release is already shaping up to be an incredible patch with tons of new content and a continuation of ongoing quests. Patch 7.2, or as we'll now call it "Tomb of Sargaras" features the new raid instance where we will face Kill'Jadean, the last remaining general of the Legion army. We've already dealt with Archimonde, and killed him, but before we get to Sargeras himself, we must take down his right-hand man – Kill'Jadean.
Here are some notable features coming to Patch 7.2, which you can already test out on the PTR.
Questing
The pre-expansion Invasions are returning, this time to the Broken Isles, where you'll once again defend Azeroth and earn reputation with the Armies of the Legionfall. All outdoor quests will begin the new story for the Tomb of Sargeras. Defeating Gul'Dan in the Nighthold means you'll now work to rebuild Suramar, a crucial part of the Broken Isle defenses. Back to the Assaults (invasions), which will appear in the Broken Isle Zones, you'll be put into scenarios where you'll have to complete them in order to reopen the zone and continue your world quests.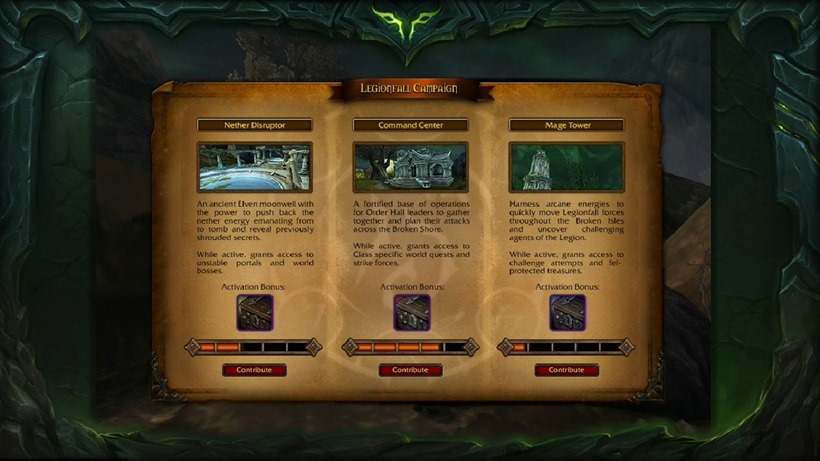 Flying
Flying will return to Legion with Patch 7.2 as part of the Legion Pathfinder Achievement. If you've already completed Part One, you'll need to complete the Legionfall Campaign in order to complete Part Two, including the following achievements:
Broken Isles Pathfinder, Part One
Explore Broken Shore
Breaching the Tomb
Defender of the Broken Isles
Legionfall Commander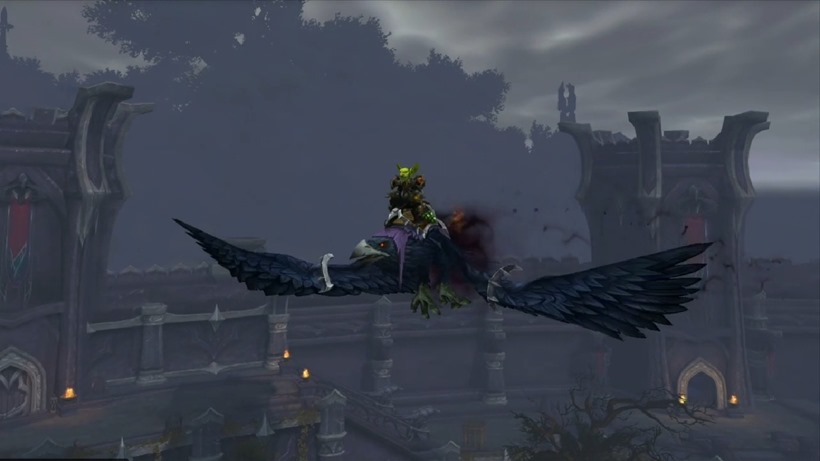 Some of these are reputation grinds, so that's going to be fun – but once again we can show off all our flying mounts which is really what WoW is all about. If you don't have a good flying mount, don't worry. Patch 7.2 will also include our Class Mounts, which are flying mounts, and can be acquired via completing the Broken Shore/Legionfall quest line and our Order Hall Campaign (which seems to be never-ending).
Tomb of Sargeras and New Dungeon
Tomb of Sargeres will open in 7.2 and this instance will include nine total bosses with Kill'Jadean being the last. It will once again be a non-linear raid with four main sections. The Pillars of Creation which you've been collecting will seal off the invasion of the Broken Isles giving you a chance to enter the Tomb and take on the bosses. According to wowhead some of the bosses will included a mix between pit-lord/infernal, a jailer boss, a Naga brute boss, and a Sea-witch/Kraken type boss (none of which have been named yet). We then head into the deepest part of the Tomb which has been sealed off since the Sundering where we will make our way to Kill'Jadean.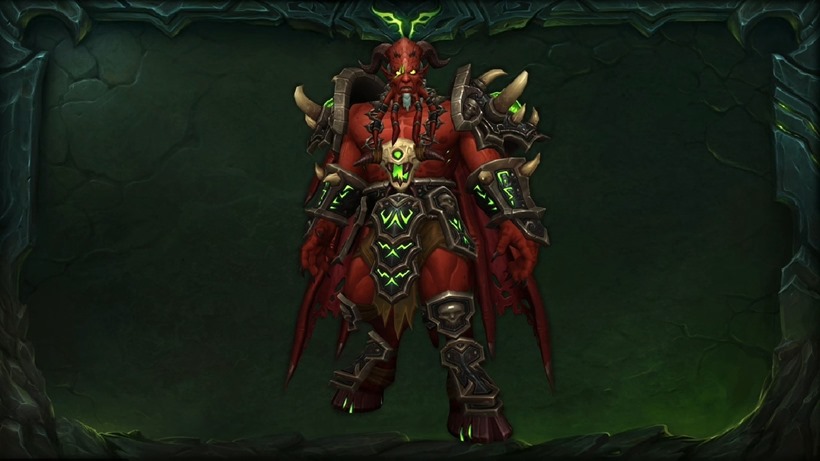 The new dungeon is called the Cathedral of Elune which is a four boss dungeon in two areas: Hanging Gardens and Cathedral Gallery. I'm most excited about this as I am getting really tired of the dungeons which are available right now.
Artifact Weapon
Artifact Weapons are becoming even stronger in 7.2 as you ready yourself for the Tomb. Weapons will feature new traits, including a special new Golden Trait and Utility trait. All your three-point empowerments can now be upgraded to four points. New relics will upgrade not only one, but two traits in your weapon. All this will be achieved by a new Artifact Weapon questline (yay). New skins will unlock as well, including some which can only be achieved threw challenges which are not easy.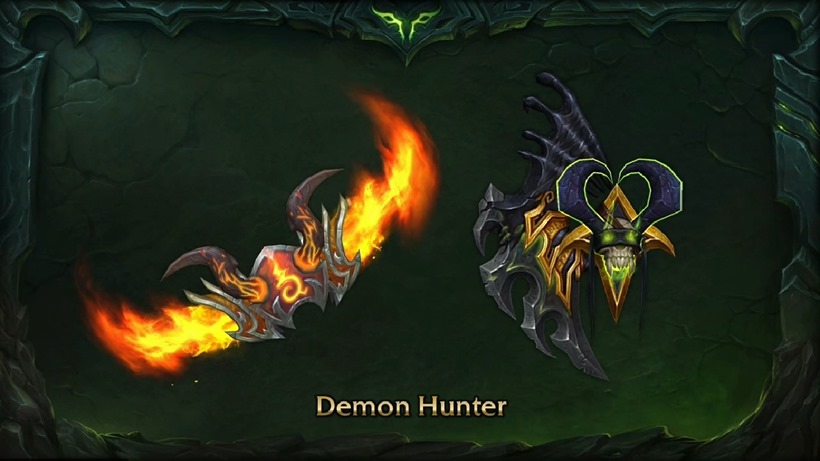 Dungeon Buffs
Last but not least, all dungeons are getting some rescaling and buffs increasing the item level of gear. Mythic Plus is also getting an extra "Bursting" affix which causes mobs to explode on death. Arcway and Court of Stars will become open to the LFG queue. Certain parts of Karazhan will also be in the queue, and be added to the Mythic Plus roster, and that's about it.
If you were hoping to take a break after 7.1.5, think again. WoW is going to rule your life until the next expansion. Good job Blizzard in reviving the franchise and killing our social lives.
Last Updated: January 23, 2017