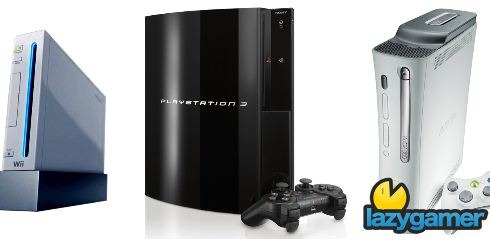 Christmas is just around the corner and the sales figures are all about to receive a huge boost as the moms and dads of the world head out to buy little Johnny and Suzie that console they always wanted.
So to accurately measure who wins the Christmas season let's take a look at where everyone currently stands according to VGChartz. Which whether anyone likes it or not is the best way to measure international sales from a 3rd parties point of view.
Home Consoles
Wii – 56.69 Million (48.6% market share)
360 – 33.37 Million (28.6% market share)
PS3 – 26.68 Million (22.9% market share)
Handhelds
DS – 114.01 Million (68.3% market share)
PSP – 52.8 Million (31.7% market share)
What is interesting is that the 360 has managed to keep its lead over the PS3 that it has held since January even with the PS3 becoming the better value for money purchase through this year.
The Wii is obviously going to dominate this holiday season once again but while I previously thought the 360 was going to sneak it again I am now starting to think the PS3 may just manage to keep its nose in front.
On the handheld front I would be incredibly surprised if anything changed what with the DSi LL selling so well and the PSPGo being a retail disaster since it was released. I haven't even seen that thing in a shop yet now that I think about it.
Last Updated: November 25, 2009