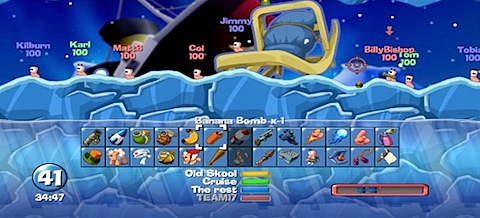 For all you PS3 owners who were big fans of Team 17's Worms series, it has finally made it's way onto your console, assuming that you are connected to PSN.
The good news is that even though it has been on Xbox Live for quite a while now, the PSN version has been given some special treatment, such as 1080p support, a whole bunch of team voices and the almighty Holy Hand Grenade, to name a few.
Worms is out now in the US, but for all of us, the game is only releasing on Easter Weekend, so it's only "a few more sleeps" until it's available to us as well. The title is priced at around about R130.00.
Good memories remastered into an HD 4 player PSN game, you can't go wrong there.
Source: Gamerlimit
Last Updated: April 7, 2009