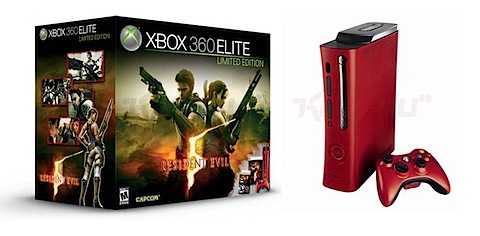 There have been some rumours recently that Microsoft are planning on discontinuing the Elite Xbox 360.
At first glance this seems like a very strange move indeed as the Xbox 360 Elite has always been the model that has directly competed with the media capability of the PS3.
However Microsoft may have come up with a gem of an idea here, instead of continuing the standard black Xbox 360 Elites the rumour goes that Microsoft will instead be releasing limited edition Elites to coincide with major game releases. Much like the red Xbox 360 that is on sale at the moment.
This serves the double purpose of keeping the hardware in the media spotlight and playing on people's inbuilt desire to own limited edition hardware.
The car companies have been doing it for years and it obviously works as I remember people forking out way over the cars value to have a limited edition Golf.
I have to admit that if I was in the market now to buy a Xbox 360 I would rather pick up a limited edition bundle like the Resident Evil Red Xbox other than the Elite.
Last Updated: March 10, 2009